San Francisco's Leading Breast Surgeons
Breast Augmentation in San Francisco
Breast Augmentation can help increase the fullness and projection of your breasts as well as improve the balance between the breasts and hips.  Undergoing breast augmentation or "augmentation mammoplasty" can help you enhance your self-confidence and rejuvenate your appearance.  Many people opt for breast augmentation to correct volume loss after pregnancy or weight loss.  It can also be used to increase the symmetry and shape of the breasts.
OPTIONS FOR BREAST ENHANCEMENT
There are several different FDA-approved implant types and incision techniques for women to choose from. During your consultation, one of our trained San Francisco plastic surgeons will help you find the right breast implant type, incision, and placement based on your unique figure and expectations.
CHOOSING YOUR BREAST IMPLANTS: SILICONE OR SALINE?
One of the first choices that you will have to make for your breast augmentation is whether you want silicone or saline breast implants. The implant that is best for you will depend on your body type, amount of existing breast tissue, as well as your goal look and reasons for undergoing surgery. What may work best for one woman may not be the ideal solution for you, so it is important that we discuss your surgery in detail to make the best determination for your implants.
At Wave Plastic Surgery, we offer women the choice of Natrelle® gummy bear silicone implants or saline-filled implants. The newer gummy bear implants, nicknamed for their cohesive, leakproof structure, have been said to provide for a more natural look and feel. Women who desire a rounder or shapelier look may be better suited for saline implants. Both have been approved by the FDA and have a long track record of safety and beautiful results.
HOW WE PERFORM THE BREAST AUGMENTATION PROCEDURE
There will be many components of your breast augmentation surgery that can be customized depending on your own unique case. Factors such as breast implant type, incision location, and implant placement will all be discussed and decided during your consultation with one of our doctors.
When you come in for your surgery, you will be put under a general anesthesia. We will then proceed to make a discreet incision, either in the crease under your breast, around the areola, or beneath your arm. Silicone implants will be placed pre-filled either above or below the pectoral muscle, whereas saline implants are placed empty and then filled once they have been set.
Once your breast implant is placed within the created pocket, your incisions are closed and any necessary surgical dressings are placed. After breast augmentation, it is possible to return to work within just a few days to a week, depending on the type of activity that is required at your job. Special surgical techniques and post-operative care instructions will be given to minimize complications like bleeding, asymmetry, infections, and capsular contractures. At Wave Plastic Surgery, we provide a special protocol to further minimize capsular contracture – an unnatural hardening of the breast due to post-surgical development of scar tissue.
Get Your Consultation Today
Give us a call today to schedule a consultation with one of the plastic surgery experts at Wave Plastic Surgery to learn more about the procedure and the thread face lift cost.
Wave Plastic Surgery Corrects Breast Implant Malfunctions
Each year, many women choose to undergo breast augmentation in order to reshape and refine their feminine contours. The goal of breast surgery is to restore natural breast volume and shape.
Women choose breast implants for reasons such as:
This popular breast procedure is ideal not only in restoring a feminine figure, but also more importantly for improving a woman's self-image and self-confidence.
Get Your Consultation Today
Give us a call today to schedule your consultation with one of our plastic surgeons at Wave Plastic Surgery.
Our Breast Augmentation Specialists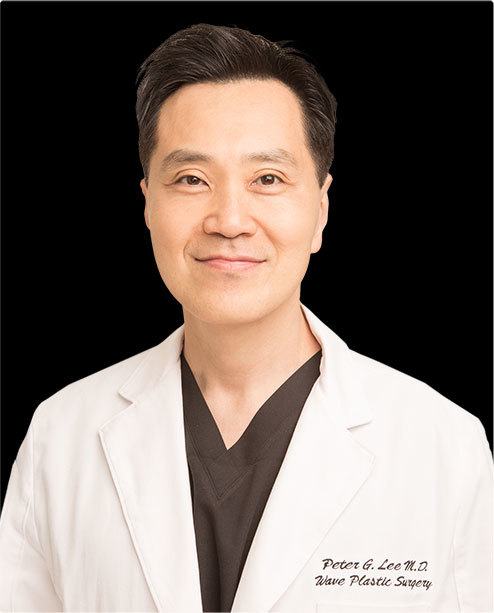 Dr. Peter is CEO and Chief Surgeon of WAVE Plastic Surgery Center with over 20 years of plastic surgery experience, overlooking 30K+ successful plastic surgery cases. He has mentored master surgeons around the world in state-of-the-art techniques, and has been inducted into the RealSelf 100 & 500 Hall of Fame.
His many accolades and shining results are evidence of Peter's expertise.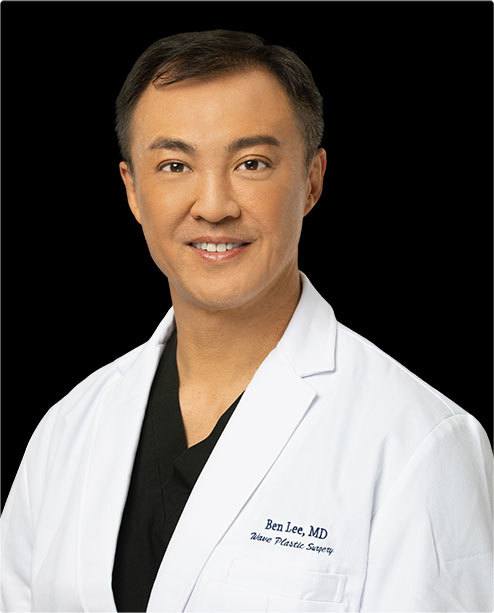 Throughout 20+ years in aesthetic plastic surgery, Dr. Ben Lee has always been passionate about using his skills to impart a lasting, positive impact on the lives of his patients.
"Time and time again, I have witnessed dramatic improvements in a patient's confidence and well-being after a relatively minor cosmetic or reconstructive procedure. As a surgeon, that brings me great joy." — Dr. Ben Lee
Subscribe to Receive Exclusive Email Specials
Related Services You May Be Interested In
Rid of stubborn fat wherever it may be — face, hips, abdomen, thighs, or buttocks. Get immediate, lasting results and lose those pounds you've been struggling with.
Lose that stretched-out excess skin hanging off your belly, whether it was from pregnancy or weight gain. Restore a firmer look and feel that exercise can't fix alone.
What if we told you you can freeze away your pesky fat? CoolSculpting is an advanced non-invasive fat reduction procedure that gradually slims you down over time.
Enhance and reshape your behind, moving excess fat from unwanted areas to your buttocks. The result is a natural-looking, round, and firm booty.