Globally Renowned Anti-Aging Experts
Liposuction in Los Angeles, Orange County and San Francisco
The human body undergoes a wide range of changes as it gets older. Unfortunately, several of these changes can lead to the development of stubborn pockets of fat that seem nearly impossible to get rid of. If you are struggling with localized areas of fat that aren't improving with healthy lifestyle choices, liposuction can help provide you with the slimmer body you've been working toward.
Kelly Eden's Liposuction Journey at WAVE
Liposuction Can Help Get Rid of Stubborn Fat
Many men and women struggle with problem areas of fat. Maybe you're trying to lose a double chin, flatten your belly, or get rid of those stubborn love handles, but your efforts in the gym and kitchen don't seem to be cutting it. This is often the result of your body changing, becoming increasingly resistant to traditional weight loss methods like diet and exercise.
Liposuction works best for those who are already healthy, but are struggling to lose those last few pounds. It is not intended to be a weight loss procedure or an alternative to diet and exercise. It is important you continue to live a healthy lifestyle after your liposuction procedure in order to maintain the long-lasting results that you desire.
How Does Liposuction Work?
Once you are comfortably sedated, your board-certified plastic surgeon will carefully make small incisions in your treatment area. We will then insert a cannula (thin, hollow tube) in through the incision so it reaches into the underlying layer of fat. The cannula, which is connected to a surgical vacuum at the other end, is then carefully maneuvered to help break up the fatty deposits and remove them from your body.
The liposuction process must be done carefully and artistically to avoid an unnatural appearance and any unnecessary side effects. Our doctors will continue removing the excess fat until they have achieved your desired results.
Give your body some time to heal after your procedure. You will likely experience some bruising or swelling, but you will notice a much slimmer figure almost immediately. You should be able to return to work after 1-3 weeks depending on the area that was treated and how much fat was removed.
Remember, just because the fat is gone for good doesn't mean new fat won't come back if you adopt an unhealthy lifestyle after your procedure. Your liposuction results can be extremely long-lasting as long as you maintain regular physical activity and make healthy eating choices.
Now that you have your new, slimmer body, you can enjoy activities that you previously dreaded, like taking a trip to the beach or shopping for new clothes.
Get Your Consultation Today
Give us a call today to schedule a consultation with one of the plastic surgery experts at Wave Plastic Surgery.
Our Liposuction Specialist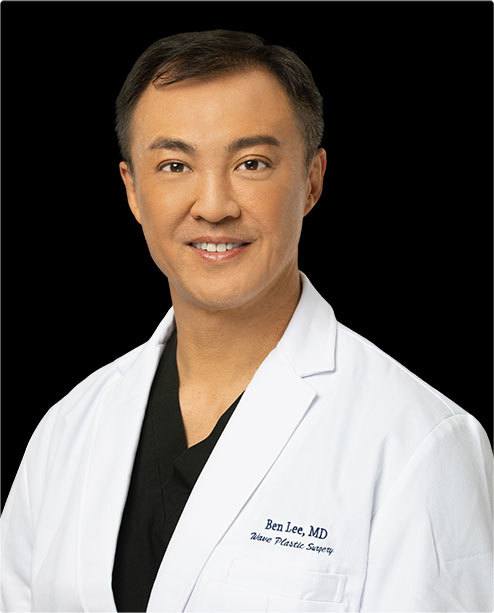 Throughout 20+ years in aesthetic plastic surgery, Dr. Ben Lee has always been passionate about using his skills to impart a lasting, positive impact on the lives of his patients.
"Time and time again, I have witnessed dramatic improvements in a patient's confidence and well-being after a relatively minor cosmetic or reconstructive procedure. As a surgeon, that brings me great joy." — Dr. Ben Lee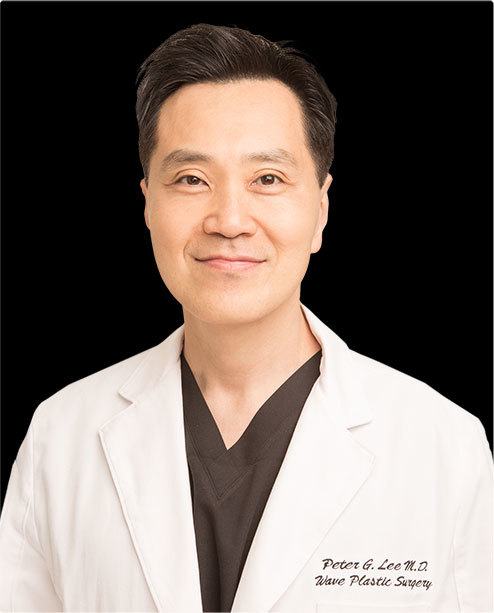 Dr. Peter is CEO and Chief Surgeon of WAVE Plastic Surgery Center with over 20 years of plastic surgery experience, overlooking 30K+ successful plastic surgery cases. He has mentored master surgeons around the world in state-of-the-art techniques, and has been inducted into the RealSelf 100 & 500 Hall of Fame.
His many accolades and shining results are evidence of Peter's expertise.
Subscribe to Receive Exclusive Email Specials
Related Services You May Be Interested In
Enhance and reshape your behind, moving excess fat from unwanted areas to your buttocks. The result is a natural-looking, round, and firm booty.
Define your feminine contour by adjusting breast volume and shape. We can help you find the right implant type, incision, and placement based on your unique figure and expectations.
Achieve vaginal rejuvenation without a surgical procedure with Votiva or Viveve treatments. Address urinary incontinence, sexual arousal, vaginal lubrication, vaginal laxity, loss of tone, and tighten vaginal walls.
Achieve a more balanced labia and toned vaginal structure, improving size, shape, and symmetry. Address urinary incontinence, restore tightness, enhance sexual satisfaction, and improve sexual experience.