Globally Renowned Anti-Aging Experts
BodyTite in LA, SF and Orange County
Patients love the tightening and sculpting effects from BodyTite! This exciting and innovative, non-surgical treatment uses the power of radiofrequency energy to deliver some amazing results.
BodyTite is quickly becoming a very popular procedure at WAVE.
Here are a few reasons why WAVE patients love BodyTite:
BodyTite can be safely used throughout the body. Some of the most popular treatment areas include:
BodyTite is a highly effective and safe procedure that uses radiofrequency to essentially melt fat through radiofrequency-assisted lipolysis (RFAL).
RFAL is achieved by inserting an electrode on the BodyTite machine into the treatment area. RF energy is that passed between the internal electrode (that is inserted in the skin) and an additional electrode that sits on the surface of the skin.
This procedure is safe, and patients are kept comfortable the entire time. Before the electrodes are inserted the patient will receive a tumescent injection which not only numbs but also ensures optimal results from the procedure.
Treatment time is relatively quick (about 30-45 mins) but will vary based on the number of treatment areas. Results are typically seen in about three months and will continue to get better over time.
Is BodyTite right for you?
BodyTite isn't for everyone, and it is important to remember that BodyTite isn't a weight loss solution.
For patients with excessive skin laxity, it might be best to consider another treatment at WAVE. However, for those patients that desire to tighten their skin after the birth of a child, weight loss, or even due to aging, BodyTite is a very effective treatment.
If you are looking for an alternative to surgery or a way to enhance your results from another procedure (such as liposuction) BodyTite is a wonderful choice.
We encourage you to schedule a consultation with WAVE's expert staff by calling 213-493-5755. We'll answer your questions and show you what treatment options are available to you.
If you're ready to schedule a consultation you can
CALL US AT 888-674-3001 or Get A Consulatation below: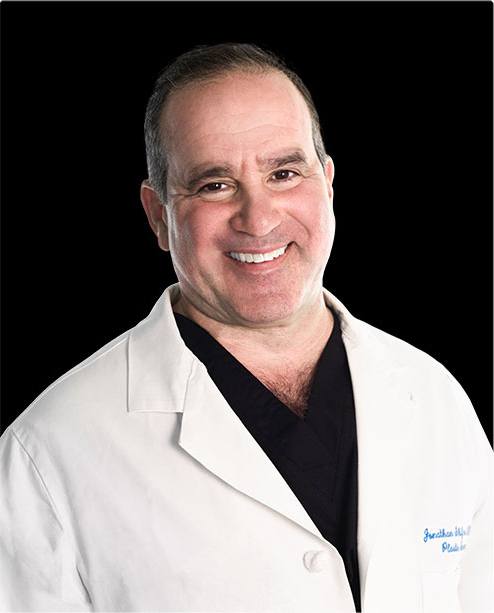 Harvard, Yale, and Standford Graduate Dr. Shifren treats every patient as if they are a member of his own family. He believes that superior surgery is a process, not an operation; It begins with a thorough consultation and discussion about the patients aesthetic goals.
With great awareness of his patients' goals, he is able to precisely execute his meticulous methods in the operating room.
Subscribe to Receive Exclusive Email Specials
Our Most Popular Body Procedures
This exciting and innovative, non-surgical treatment uses the power of radiofrequency energy to deliver some amazing results.
The goal of a breast lift is to elevate a woman's nipple and areola to the natural, youthful position just at the level of the breast fold. 
With CoolSculpting at WAVE, you can dramatically reduce the appearance of those pesky bulges around your midsection without any downtime or invasive treatment.
Over the past few years, the Brazilian Butt Lift has become an extremely popular cosmetic plastic surgery procedure. After all, the idea of taking annoying excess fat from one area of your body to enhance and reshape your backside is hard for many not to be excited about.
If you have had children or lost a significant amount of weight, you may be dealing with excess skin hanging off your belly. A tummy tuck can help eliminate the bulge of excess skin to provide you with the smooth, flat belly that you want.