Real People, Real Stories, Real Results
At Wave, we don't want you to just listen to what our Consultants and Board Certified Plastic Surgeons have to say— We also want you to hear it straight from our amazing patients who have shared their stories! Each unique in their own way. Each having their own idea of what beauty means to them.
What will YOUR story be?
Kelly Eden's Testimonial:
Liposuction
"I did not think i would feel this good. I feel absolutely amazing!"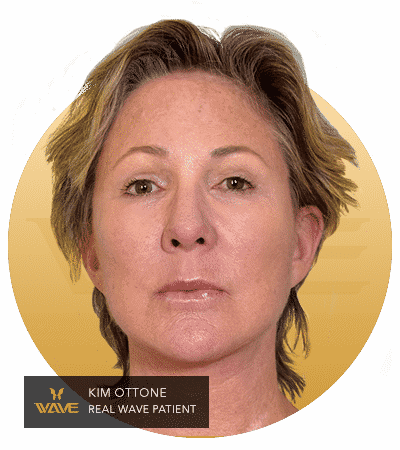 Kim's Testimonial: Facelift
"The Results were fabulous, at Wave. I would definitely recommend them to anyone!"

JJ's Testimonial: Double Eyelid Surgery
"My eyes look lighter. Before it was a lot heavier, and it'd make me look mean; sort of more unapproachable."
FARRAH'S TESTIMONIAL: MEDI-ESSENCE
"[After Medi-Essence] I Could Actually Fit Into A Size Small or Medium.. For Years I Was Always An Extra Large Or Large"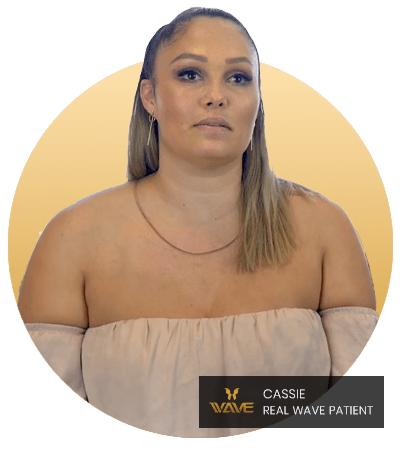 Cassie's Testimonial:
Brazilian Butt Lift
"Already I notice a difference in my behavior and my confidence."
Sarah A's Testimonial:
Breast Augmentation
"I am extremely happy with the way I look... It's a new way of living."
Samuel's Testimonial:
Lower Blepharoplasty
"There's really nothing more that I could really ask for."
Allen's Testimonial: Botox
"The Results: Amazing — Oh my god, I can't Believe it!"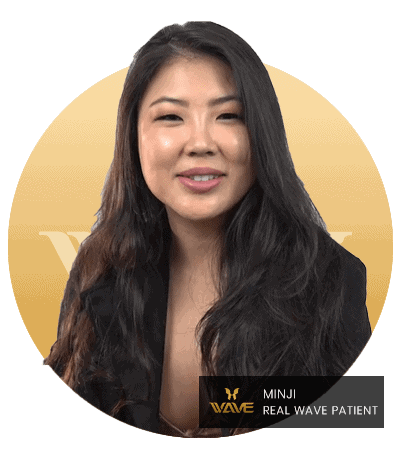 Minji's TESTIMONIAL: Botox
"I'm already seeing and feeling the results ... when I'm talking and when I'm laughing."
Magaly's Testimonial: Voluma
"The nurse that actually did my procedure was very, very gentle. I am extremely happy with my results."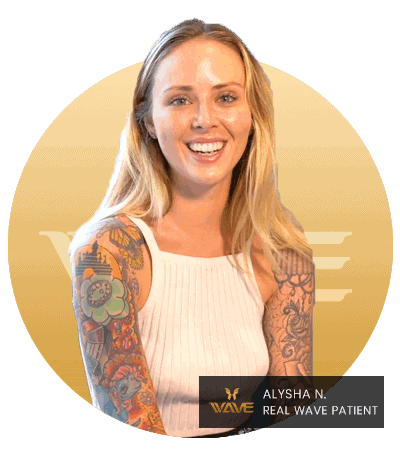 Alysha's Testimonial: Ultherapy
"I would definitely come back here for something else. I've actually already recommended it to a couple people."
Subscribe to Receive Exclusive Email Specials
Other Services You May Be Interested In
FaceTite is a safe procedure that delivers highly controlled RF energy and heat into the skin, causing tightened face skin.
One of the most common procedures that we perform at WAVE in our Los Angeles plastic surgery center. Patients of all ages and ethnic backgrounds may be good candidates for traditional upper eyelid surgery, but the technique and approach will be different for each patient. It is very important to have a plastic surgery consultation to determine the best technique for you. Our plastic surgeons at Wave Plastic Surgery are specialists in Asian double eyelid surgery. 
The Wave Lift is a procedure exclusively developed and designed by Wave Plastic Surgery to address the early signs of age in the midface/lower face region without a formal face lift scar and recovery. It has been our experience, that with the exception of the face lift procedure (which is the gold standard), there have been numerous procedures and machines that promised a truly rejuvenated results that have all ended with disappointments…