Globally Renowned Anti-Aging Experts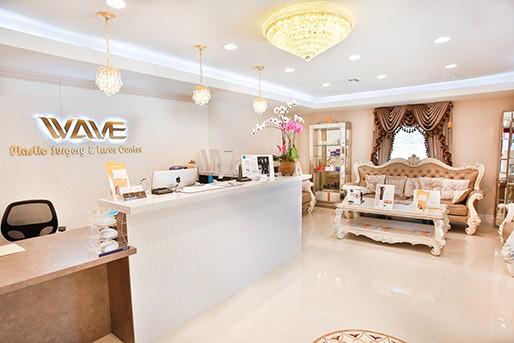 Globally Renowned Anti-Aging Experts
Meet the WAVE PLASTIC SURGEONS
The renowned and experienced plastic surgeons at Wave provide distinctive state-of-the-art skills and techniques collected from all over the world.  Together, they crystalize our ability to provide the most complete state-of-the-art treatments in the safest manner.  Our plastic surgeons have studied at some of the most famous institutions such as Harvard, Yale, Stanford, Duke, University of Chicago, and University of California San Francisco.  
We are fully accredited by the Accreditation Association for Ambulatory Health Care (AAAHC).  Our 5 Plastic Surgery Centers in Los Angeles, Costa Mesa, Rowland Heights, Arcadia, and San Francisco are known for their high standards of patient safety, compassionate care, and impeccable results.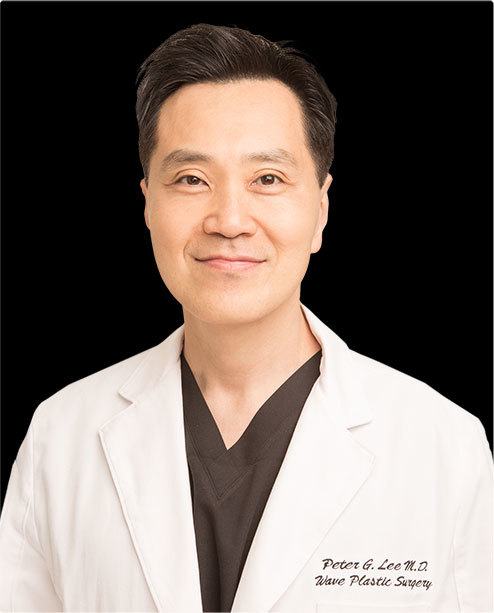 World Expert in Endoscopic Plastic Surgery
20+ Years of Plastic Surgery Experience
30k+ Successful Plastic Surgery Cases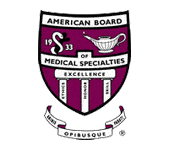 CEO/ Founder of WAVE Plastic Surgery
Dr. Peter Lee, MD, FACS, Founder, CEO and Chief Surgeon of WAVE Plastic Surgery Center and Advanced Endotine Bioskills surgeon educator and trainer, is a top Los Angeles board-certified Plastic, Reconstructive, and Cosmetic Surgeon. Dr. Peter Lee is a board-certified Diplomate of the American Board of Plastic Surgery and Fellow of the American College of Surgeons.
Drawing patients from around the world, he is both an innovator and thought leader who has advanced the discipline of plastic surgery through his lifelong commitment to excellence and education. In addition to being bilingual in English and Korean, Dr. Lee has mentored and trained master surgeons in South Korea, China and other Asian countries in state-of-the-art techniques and scientific advancements in the field.
With innovative and open techniques as well as a superb attention to detail in cosmetic and reconstructive surgery, Dr. Lee stands as an internationally acclaimed, award-winning and media recognized physician. His consistently outstanding results in restoring the face and body by creating balance and beauty are what have made him the go-to expert in cosmetic surgery.
Dr. Lee places a great deal of emphasis on patient education, compassionate care, and instinctive, artistic, three-dimensional aesthetic surgery approaches.
View Dr. Lee's profile on American Society of Plastic Surgeons.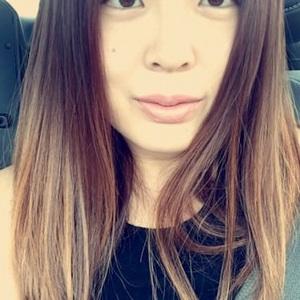 Candice L.
Breast Reconstruction Revision
Dr. Lee is everything you want your plastic surgeon to be. He is cautious, honest, and caring. He considered my profession in ultimately deciding what was best for me and he was right. I had a complex breast reconstruction and he handled the issue with precision and ease. I can only imagine what great work he could do for someone without the added burden of reconstruction. I am overly pleased with my results and recommend him to everyone. I've recommended my mom and sister to him and trust that he will take great care of them. Dr. Lee is easy to access, he has offices in a few locations in southern California and one in San Francisco his Irvine office is clean and filled with the friendliest staff. Highly recommend Dr. Lee and his team at Wave.
Gabriel Chino
Rhinoplasty Nose SurgeryDouble Eyelid Surgery
I had a nose surgery in Korea two years ago. But the tip of my nose got red easily and even implant came out. This really terrified me. When I called the hospital where I had a nose surgery, they wanted me to come back to Korea to have re-surgery. It takes 13hrs to get there by airplane and I might need more vacation for re-surgery. So, I tried to find out a good doctor in LA near my house for my nose re-surgery. I consulted with Dr. Peter Lee and decided to have a re-surgery for my problematic nose. I didn't know my nose was inflamed. New implant was inserted and Dr. Lee had my nose skin not to be thinner any more. New implant was inserted at Wave Plastic Surgery Center in LA and Dr. Lee had my nose skin not to be thinner any more. I don't have a nightmare of my nose any more. I really thank you for Dr. Peter Lee. Of course, the shape of my nose got much better than before. I paid $ 8,000, but i think it was worth it. If i chose to go back to Korea to have re-surgery, I would spend more money for the airplane ticket, hotel bills and need more vacation. I think I had excellent choice. If you have the same problem like me, please hurry to see a doctor.
Lauren Pan
Double Eyelid Surgery
Dr. Lee was very wonderful and absolutely knowledgeable in his own field. When I first met him, I felt comfortable and very safe in that environment. He was very informative and took me through the procedure (lower eyelid surgery) very thoroughly. He helped me understand exactly what was going on and I personally think there is no one as qualified as him. Definitely will come back for my facelift with him since I heard he's the best at it.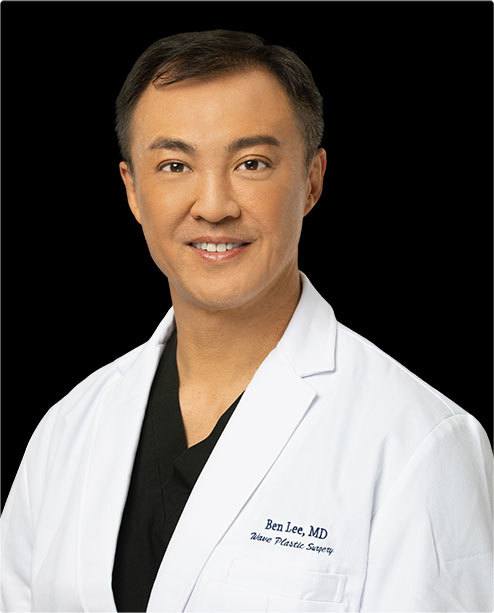 Leading Expert in Body Contouring, Anti-Aging Surgeries & Eyelid Surgeries
20+ Years of Experience in Body Contouring, Anti-Aging & Blepharoplasty Surgery
World Expert in Endoscopic Plastic Surgery
"Plastic surgery is more than what's on the surface. What isn't as apparent is the impact we can have on a person's well being. Time and time again, I have witnessed dramatic improvements in a patient's confidence and well being after a relatively minor cosmetic or reconstructive procedure. As a surgeon, that brings me great joy."
Proudly using his creativity to help patients regain a sense of wholeness and confidence, Dr. Ben Lee takes a very patient-centered approach to care. He is passionate about his profession and using his skills to impart a lasting, positive impact on the lives of his patients.
Dr. Lee received his bachelor's degree in molecular and cellular biology with highest honors from the University of Colorado in Boulder. He went on to earn his M.D. with highest honors from the University of Colorado School of Medicine in Denver, followed by his MBA from the University of Colorado Denver. He completed his surgical internship at the University of California at San Francisco. Going on to train in otolaryngology/head & neck surgery at Duke University Medical Center, working closely with the plastic surgeons during his head and neck residency inspired him to continue training in plastic and reconstructive surgery. After this specialized training, Dr. Lee went on to become Board Certified in Plastic Surgery.
"Cosmetic surgery is my passion because I am able to be a part of helping people look the way they feel inside," says Dr. Lee. "Confidence inspires success."
Jenny
Endocopic Brow Lift/ Neck Lift
It's hard to post these, I can't believe the difference.. Was it hard? Heck yes! About a month of ups and downs, pain and swelling which I still have a bit of.. I still cannot sleep on my side or my face will swell up on that side. But, getting there. I am going to list all the things I didn't prepare for.. I did a lot at once so take that into account. But I wish I would've had this to read so I would be more prepared.
Talia Kind
Double Eye Lids
I am super satisfied with my double eyelids! Thank you Dr. Ben Lee!!!! I didn't develop any scars afterwards and my eyes opened so perfectly. He's very professional and caring. He also recommended a good scar gel even though I don't think i'll need it. My eyes are healing beautifully. I'm really glad I took Michelle's advice and got the surgery done. Now I am excited for my friends to see the results. I also got to talk to Candy about fillers. She gave me some good deals and I felt no pressure. The entire staff is accommodating to my needs and I could not be any happier.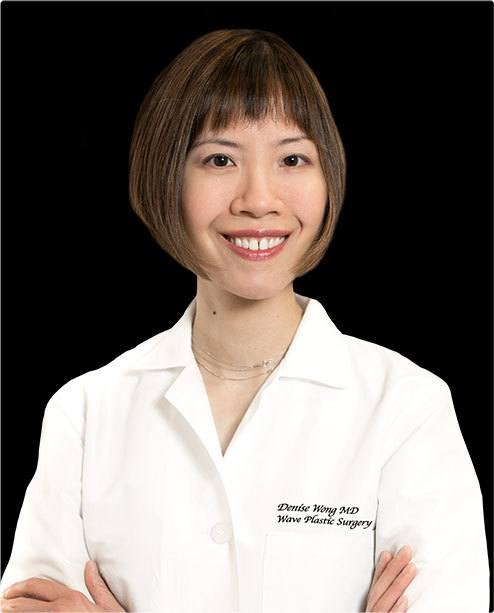 Leading Expert in Asian Eyelid Surgery
Double Board Certified Renowned Surgeon in Facial Plastic Surgery and Otolaryngology - Head and Neck Surgery
Department of Otolaryngology - Head and Neck Surgery University of California, San Francisco
Aesthetic surgery represents a unique blend of science and art, both requiring creativity, manual dexterity, and great attention to detail. As a surgeon and artist, Dr. Denise Wong exemplifies these qualities and understands the concept of beauty in balance. She treats each patient individually and strives to provide the best, most natural look to obtain excellent cosmetic results.
Dr. Wong is double-board certified in Facial Plastic Surgery, by the American Board of Facial Plastic and Reconstructive Surgery and by the American Board of Otolaryngology — Head and Neck Surgery. An expert in the field, she has given multiple lectures, authored several publications, and actively teaches at the University of California, San Francisco.
Dr. Wong's professionalism, sincere compassion for others, and enthusiasm to educate her patients, lend to the highest quality of patient care.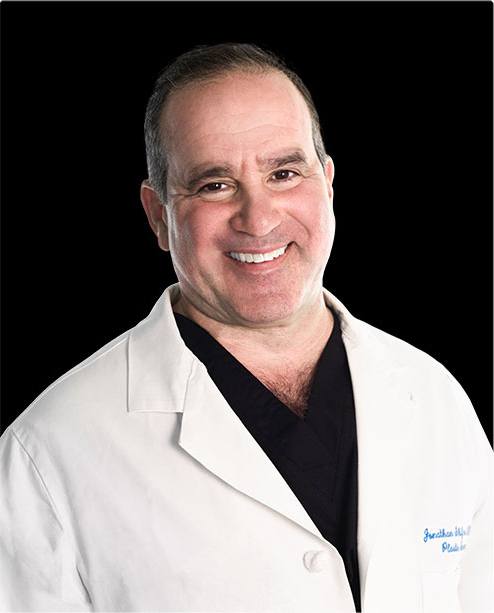 WAVE Plastic Surgery Medical Director
Harvard, Yale, and Standford Graduate
Liao Yong
Breast Reconstruction Revision
Dr Shifren did my breast augmentation in March 2017. Dr Shifren is a great Dr and did an excellent job, was very responsive to questions or concerns I had and made me feel very comfortable. I would definitely recommend him to others.
Shino Yamaga
Smart Lipo
I was schedules to get my flanks and my waistline done by my consultant, whom was very comforting and knowledgeable, I went in to get the consultation 4/16/14 and got scheduled for today 4/23/14. very excited and shocked at how quick I can get the surgery. Anyways, so today went to WAVE plastic surgery in Los Angeles and was immediately feeling the nerves kick in. Met the front desk nurses and they answered all my questions, very nice.
Annie Mae
Breast Augmentation
Dr Shifren did my breast augmentation in March 2017. Dr Shifren is a great Dr and did an excellent job, was very responsive to questions or concerns I had and made me feel very comfortable. I would definitely recommend him to others.
The foundations of Dr. Jonathan Shifren's practice are beauty, quality and value. He treats each patient as a member of his own family.
He believes that superior surgery is a process, not an operation. It actually begins with an initial consultation, where surgical options are tailored to the patient's individual anatomy and goals. In the operating room, our shared vision comes to life through precise execution and meticulous technique. Surgery is not over when the operation is completed.
During the healing process, the patient is further educated, nurtured and supported by our dedicated and experienced staff. Our goal is to provide our patients with excellent results in a warm and caring environment that is responsive to patients' situations and needs. Dr. Shifren is bilingual in English & Spanish.
Subscribe to Receive Exclusive Email Specials
One of the most common procedures that we perform at WAVE in our Los Angeles plastic surgery center. Patients of all ages and ethnic backgrounds may be good candidates for traditional upper eyelid surgery, but the technique and approach will be different for each patient. It is very important to have a plastic surgery consultation to determine the best technique for you. Our plastic surgeons at Wave Plastic Surgery are specialists in Asian double eyelid surgery. 
The Wave Lift is a procedure exclusively developed and designed by Wave Plastic Surgery to address the early signs of age in the midface/lower face region without a formal face lift scar and recovery. It has been our experience, that with the exception of the face lift procedure (which is the gold standard), there have been numerous procedures and machines that promised a truly rejuvenated results that have all ended with disappointments…