Globally Renowned Anti-Aging Experts
Breast Reduction in Los Angeles, Orange County and San Francisco
Heavy, disproportionately large breasts can often lead to physical discomfort and pain. Breast reduction surgery helps bring the breasts to a more proportionate size with the rest of your body, so you can wear the clothes you want and move around more comfortably.
Is Breast Reduction Right for Me?
Breasts that are too large and out of proportion with the rest of the body can make it difficult to find properly fitting clothing. This can also cause added stress to the neck, shoulders, and back.
Women with these problems likely have difficulty exercising due to pain, and often feel uncomfortable with unwanted stares. Emotional discomfort and problems with self-esteem are often associated with the issue as well. Breast reduction surgery has provided women with life-changing physical and emotional results.
Gigantomastia and Breast Hypertrophy
Gigantomastia or breast hypertrophy are a condition where the breasts are enlarged and can cause symptoms such as discomfort and functional problems. If the breasts are too large, they may induce too much weight on the supporting mechanism of our body, such as the back and neck.
Symptoms of Gigantomastia
Many patients suffer from chronic back and neck pain, especially with age. Also, many patients suffer from rashes and infections due to severe hanging of the tissues below the fold of the breast due to moisture and friction. Due to the heaviness of the breast, many patients' activity is limited, especially in sports, even with supporting clothes.
Causes of Gigantomastia and Breast Hypertrophy
While the exact cause of hypertrophic breasts is unknown, it is thought to be the result of a combination of factors, including hormonal changes, genetic factors, and weight gain. If you are experiencing symptoms of hypertrophic breasts, talk to your doctor to discuss your treatment options.
Get Your Consultation Today
Give us a call today to schedule a consultation with one of the plastic surgery experts at Wave Plastic Surgery.
How is Breast Reduction Performed?
We perform breast reduction surgery by removing excess fat, skin, and tissue from the breasts. Often, the main contributor to large breasts is excess fatty tissue. This can sometimes be solved with liposuction alone. However, the excision of excess breast tissue and skin is necessary for more extreme cases.
The nipple and areola may also need to be resized if they have been stretched or are oversized. One of our doctors will discuss your procedure with you and outline the type of surgery that will be required.
The Vertical Reduction Method
Many of our patients are candidates for a newer, vertical reduction procedure. This method minimizes the amount of scarring and provides you with a more projected, youthful shape. However, If you have very large breasts or significant amounts of drooping, you will likely need a more traditional method of reduction.
Treatment Options for Breast Hypertrophy
If a person has been diagnosed with Breast Hypertrophy, treatment options include lifestyle changes, medications, and surgery.
Surgical options for treating Breast Hypertrophy include a reduction mammoplasty and a mastopexy. Reduction mammoplasty is a surgical procedure to remove excess breast tissue and skin, and may also involve reducing the size of the areola.
There are three main incision techniques for breast reduction surgery. First, is where the incision is limited to the areola (Donut). Second is where the incision is limited to the areola and vertical line to the breast crease (Lollipop). The third is where the incision is around the areola, vertically from the areola to the crease, then horizontally across the crease (Anchor).
Non-Surgical Options for the Breast Hypertrophy
Lifestyle changes that may help reduce the symptoms of hypertrophic breasts include avoiding triggering factors such as certain medications, eating a healthy diet, and exercising regularly. If you are taking medication that may be contributing to your condition, talk to your doctor about alternative treatments. Eating a healthy diet and exercising can help reduce the amount of fat in your breasts, which may help reduce your breasts' size.
Talk to your doctor about making lifestyle changes to help manage your condition. Breast Hypertrophy can be a difficult condition to deal with, but there are treatment options available.
Get Your Consultation Today
Give us a call today to schedule your consultation with one of our plastic surgeons at Wave Plastic Surgery.
Breast Reduction Recovery
Most breast reduction procedures are performed on an outpatient basis. This means you can go home the same day as the surgery under the care of a loved one. We use dissolving sutures to help make the recovery period faster. A pain pump is available for the procedures, making recovery much easier. Most women feel well enough to return to their jobs in about a week.
Before you know it, you will be trying on all of the clothes you weren't able to wear before. You will also be able to move around a lot more comfortably, meaning you can now go for a run without having to stop suddenly due to physical pain. Our breast reduction patients will often come to us following their surgery, excited about the dramatic changes in their lifestyles thanks to their procedure.
Subscribe to Receive Exclusive Email Specials
Our Breast Augmentation Specialists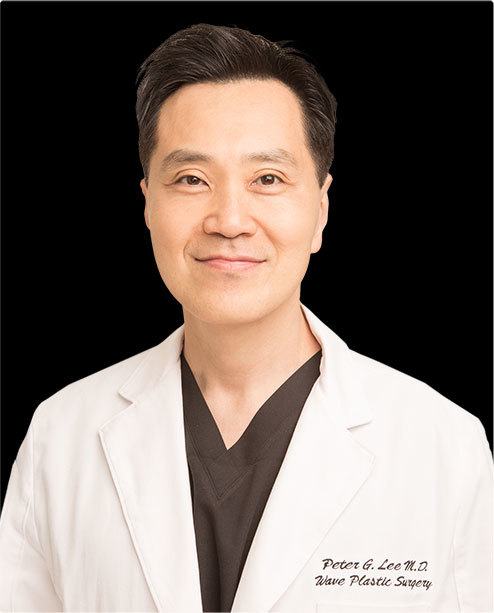 Dr. Peter is CEO and Chief Surgeon of WAVE Plastic Surgery Center with over 20 years of plastic surgery experience, overlooking 30K+ successful plastic surgery cases. He has mentored master surgeons around the world in state-of-the-art techniques, and has been inducted into the RealSelf 100 & 500 Hall of Fame.
His many accolades and shining results are evidence of Peter's expertise.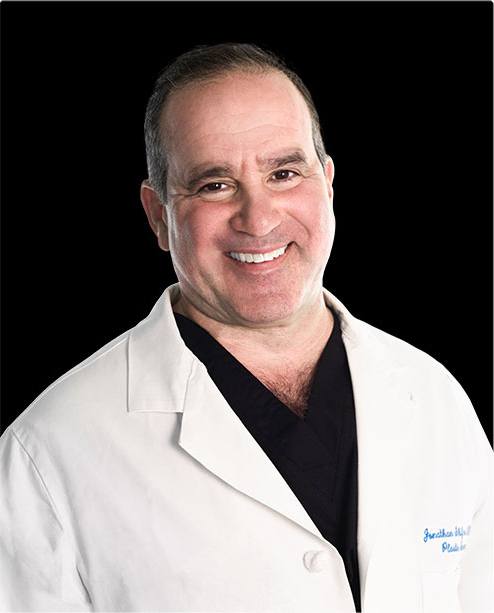 The foundations of Dr. Jonathan Shifren's practice are beauty, quality and value. He treats each patient as a member of his own family.
He believes that superior surgery is a process, not an operation. It actually begins with an initial consultation, where surgical options are tailored to the patient's individual anatomy and goals. In the operating room, our shared vision comes to life through precise execution and meticulous technique. Surgery is not over when the operation is completed.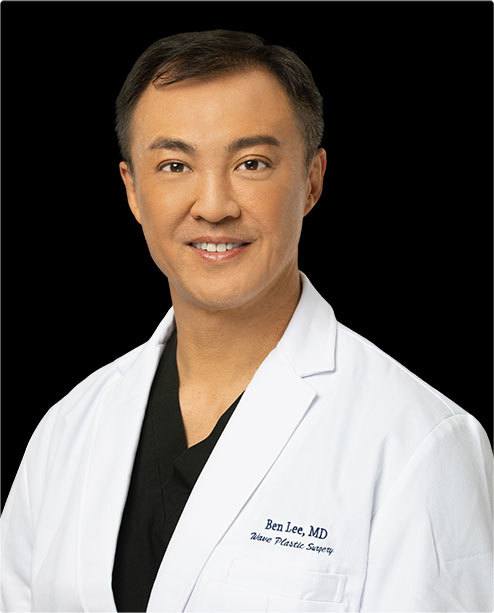 Throughout 20+ years in aesthetic plastic surgery, Dr. Ben Lee has always been passionate about using his skills to impart a lasting, positive impact on the lives of his patients.
"Time and time again, I have witnessed dramatic improvements in a patient's confidence and well-being after a relatively minor cosmetic or reconstructive procedure. As a surgeon, that brings me great joy." — Dr. Ben Lee
Related Services You May Be Interested In
Rid of stubborn fat wherever it may be — face, hips, abdomen, thighs, or buttocks. Get immediate, lasting results and lose those pounds you've been struggling with.
Lose that stretched-out excess skin hanging off your belly, whether it was from pregnancy or weight gain. Restore a firmer look and feel that exercise can't fix alone.
What if we told you you can freeze away your pesky fat? CoolSculpting is an advanced non-invasive fat reduction procedure that gradually slims you down over time.
Enhance and reshape your behind, moving excess fat from unwanted areas to your buttocks. The result is a natural-looking, round, and firm booty.