Globally Renowned Anti-Aging Experts
Lip Surgery in Los Angeles, Orange County and San Francisco
There are both surgical and non-surgical procedures used to enhance the appearance of the lips. Good candidates for lip augmentation are those with thin lips, or patients who simply desire­ a fuller appearance. Injections or implants can create a naturally enhanced look, but they're not designed to create a radical change in your appearance.
As with any medical procedure, you should let us know of any allergies or medications that you are taking, and you will be required to discuss your medical history during your consultation. Certain conditions or diseases can increase your chances of complications, such as history of oral herpes, blood clots, or poor circulation. If you are a smoker, this may also be a complicating factor.
Subscribe to Receive Exclusive Email Specials
Surgical Lip Augmentation
Implant and Surgery: Our team of trained plastic surgeons in Los Angeles perform invasive lip augmenting procedures at our certified outpatient surgery center. Most procedures can be done under local anesthesia, but are often done in conjunction with IV sedation to make patients more comfortable. Implants can vary from using Alloderm (dermal matrix), fascia, or fat. Each individual's needs will be different, so it is very important to have a consultation.
Non-Surgical Lip Augmentation
Injectable Fillers
: This procedure is performed in our office with local anesthesia to make you more comfortable. The local anesthetic (pain killer) may be topical (applied to the skin) or injected prior to your procedure. The most common material used for augmenting the lips is hyaluronic acid, which is found in
Juvéderm,
Artefill, and other popular dermal fillers.
Get Your Consultation Today
Give us a call today to schedule a consultation with one of the plastic surgery experts at Wave Plastic Surgery to learn more about the procedure and the thread face lift cost.
A lip reduction (Cheiloplasty) decreases the size of, and reshapes, excessively large lips to create a more attractive and proportionate lip structure. Many of our lip reduction candidates feel embarrassed by oversized lips that interfere with speech patterns and functionality, often causing self-consciousness.
Cheiloplasty is the technical term for surgery of the lip. It includes lip reduction, the process of surgically reducing the size of the lip or lips in order to reduce the appearance of abnormally large or protruding lips, as well as the process of forming an artificial tip or part of the lips by using a piece of healthy tissue from some neighboring part. The procedure can also be performed to enhance the upper and lower lip for those who wish to make their lips permanently larger.
During your consultation with one of our doctors, you and your plastic surgeon will discuss your goals and expectations in order to formulate the ideal treatment plan for your unique situation.
Get Your Consultation Today
Give us a call today to schedule your consultation with one of our plastic surgeons at Wave Plastic Surgery.
Our Lip Enhancement Specialists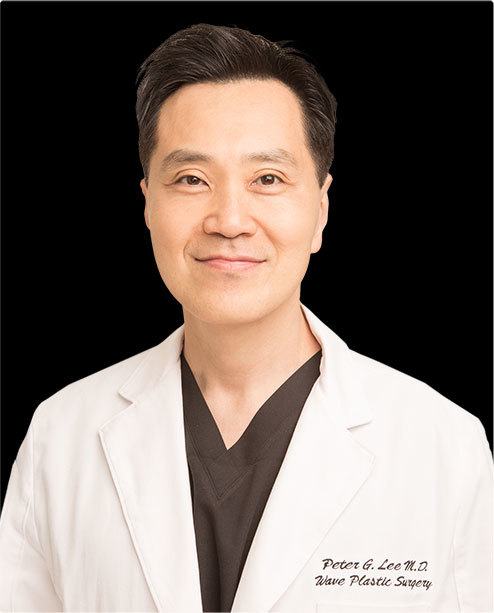 Dr. Peter is CEO and Chief Surgeon of WAVE Plastic Surgery Center with over 20 years of plastic surgery experience, overlooking 30K+ successful plastic surgery cases. He has mentored master surgeons around the world in state-of-the-art techniques, and has been inducted into the RealSelf 100 & 500 Hall of Fame.
His many accolades and shining results are evidence of Peter's expertise.
Related Services You May Be Interested In
Volume refreshing dermal fillers like Juvéderm allow you to shed years from your appearance, sculpting defined facial structures and bringing in youthful volume without the need for invasive surgery.
Restore youthful volume and shape, smoothing away facial lines and wrinkles in a minimally invasive procedure. By taking your own natural fat from places of excess, you can renew youth to the eyes, cheeks, and forehead.
Resize or reshape the chin to obtain a more balanced facial appearance, addressing issues such as a recessed or sagging chin. Achieve symmetry and harmony of the entire facial profile through a defined chin.
Give your nose a beautiful look, bringing harmony to the rest of your facial appearance. Wave's Asian Rhinoplasty surgeons can augment and define the dorsum and tip of the nose, providing natural looking results for the Asian American Community.