SMAS Face & Neck Lifts in LA, SF and Orange County
As we age, our skin begins to lose elasticity.  The tissues and muscles underneath the skin also loosen, causing the the skin to sag and droop.  In order to reverse the signs of aging, the facial skin and these muscles need to be corrected. Simply suspending the skin with threads or strings won't always allow you to achieve the look that you want.
Tightening and re-suspending the tissue under the skin, called the SMAS and the Platysma, can re-position your facial structures and lift the tissues up to give you a more youthful appearance.
What Parts of My Face Does a Facelift Treat?
Cosmetic procedures like facelift surgery only deal with the lower two-thirds of the face and neck. The upper third of the face – including the eyelids – is part of a different region that may require additional facial cosmetic surgery procedures to correct.
The goal of the facelift is to restore the various facial tissues and structures back to their normal anatomical position.
Your facelift procedure can help treat issues such as:
Supplementing your facelift with a brow lift and eyelid surgery can help rejuvenate the upper portion of your face for an even younger look.
How Does a Facelift Work?
At our certified outpatient surgery center in Los Angeles, California, your facelift will be performed either with general anesthesia or under IV sedation with local anesthesia.
A Wave plastic surgeon will make a careful incision starting within your hairline above the ear, traveling down in front of the ear, and then finishing behind the ear, tracing down to the hairline at the back of your neck.
In this procedure, the skin is not lifted up much, but a layer of sub-dermal tissue called the SMAS/Platysma is elevated extensively. This is used to re-elevate the facial structures and reposition the tissues to a more youthful location. This technique ensures a natural looking result.
After your facelift, you will be scheduled for several follow-up appointments to receive medications to minimize swelling. We will provide you with specific care instructions, such as when it is safe to wash your hair. Most of your surgical incision lines will be well hidden beneath your hair and will progressively fade over time.
You will experience some temporary numbness and swelling after your procedure, but you should be ready to return to work and normal activity with a younger look in about two weeks.
Everything You Need to Know about SMAS Face & Neck Lifts
The high and extended SMAS procedure represents the most comprehensive of facelifts. Ideal patients are those who desire the maximal improvement available from a facelift procedure.
SMAS stands for Superficial Musculoaponeurotic System which is a layer of tissue and muscle that stretch from the ear down to the neck. This layer connects the muscles of the face and neck together.  This region is specifically targeted for cosmetic surgery because it is responsible for a lot of the facial shifting that occurs during the aging process.
The SMAS is made up of vertical muscle bands that attach the lower face, jawline, and neck muscles.  So lifting up this tissue allows a plastic surgeon to address all of these problem areas at once. Repositioning the SMAS instead of just the superficial layer of skin on top of it ensures that the muscles responsible for slight facial expressions are positioned normally and look natural.
Extended SMAS Facelifts and High SMAS Facelifts allow surgeons to lift the SMAS, smooth it out, remove excess tissue, and then secure the repositioned musculature. This effectively reenforces the facial support systems that begin to deteriorate as we age.  Because issues with sagging and drooping are addressed from the inside out,  the results are more dramatic and last longer.
High SMAS Facelifts and Extended SMAS Facelifts differ in the area that they target.  The Extended SMAS focusses on the neck and jawline, while the High SMAS lifts the cheeks and jowls.  These procedures can be done together or separately depending on the recommendation of your surgeon.
Get Your Consultation Today
Give us a call today to schedule a consultation with one of the plastic surgery experts at Wave Plastic Surgery.
Our SMAS Face & Neck Lift Specialists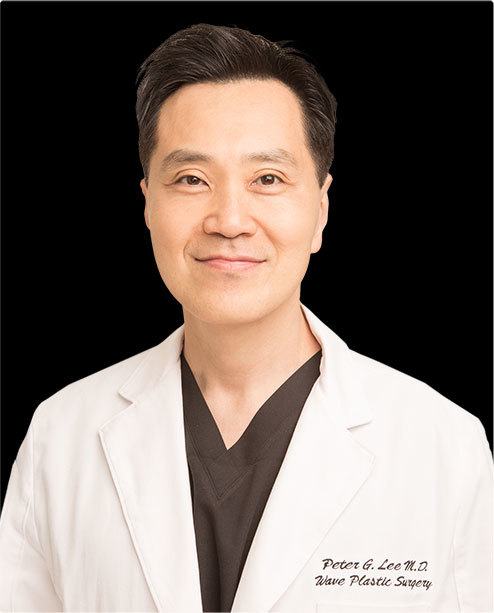 Dr. Peter is CEO and Chief Surgeon of WAVE Plastic Surgery Center with over 20 years of plastic surgery experience, overlooking 30K+ successful plastic surgery cases. He has mentored master surgeons around the world in state-of-the-art techniques, and has been inducted into the RealSelf 100 & 500 Hall of Fame.
His many accolades and shining results are evidence of Peter's expertise.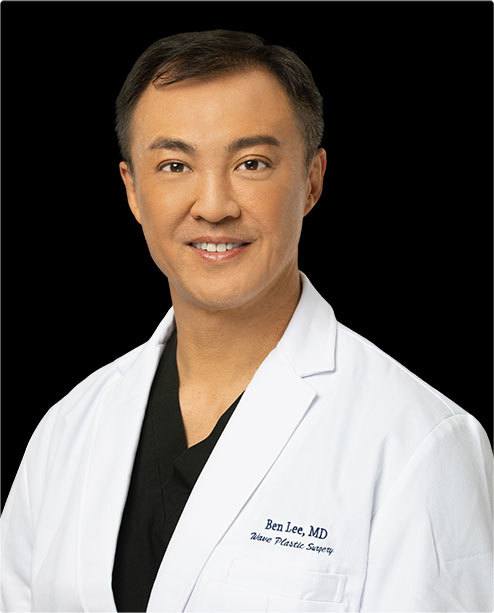 Throughout 20+ years in aesthetic plastic surgery, Dr. Ben Lee has always been passionate about using his skills to impart a lasting, positive impact on the lives of his patients.
"Time and time again, I have witnessed dramatic improvements in a patient's confidence and well-being after a relatively minor cosmetic or reconstructive procedure. As a surgeon, that brings me great joy." — Dr. Ben Lee
Subscribe to Receive Exclusive Email Specials
Related Services You May Be Interested In
Restore volume and target wrinkles with non-surgical fillers and injectables.  Neuromodulators like Botox, Jeuveau, and Dysport can transform your appearance in incredible ways by smoothing fine lines and wrinkles.
The lower eyelid is one of the first places to show the signs of aging.  Lower eyelid surgery is used to treat wrinkles, dark circles, and bags beneath the eyelid.
Restore youthful volume and shape, smoothing away facial lines and wrinkles in a minimally invasive procedure. By taking your own natural fat from places of excess, you can renew youth to the eyes, cheeks, and forehead.
FaceTite and NeckTite are non-surgical procedures that delivers radio-frequency energy deep into the skin. This treatment firms and tightens the skin, stimulates collagen production, and reduces the signs of aging.
Advancements in ultrasound technology allow us to lift and tighten your face for a younger look without the need for surgery. Ultherapy is a new, non-surgical procedure that is called a non-invasive facelift.