From Wave Plastic Surgery
EXPLORE 24-MONTH 0% APR PAYMENT PLAN AT WAVE
WAVE Offers Financing through PatientFi.  PatientFi partners with healthcare providers to change the way patients pay for out-of-pocket treatments and procedures. And when we remove the cost barrier, we replace it with a friendly monthly payment plan.
With PatientFi, paying over time isn't a last resort. It's the reason patients can get excited about saying yes to the treatments and procedures they want.
With our mid-level providers
Rejuvenate your face with just injections!
Option 1: Buy 3-syringe of any filler, Get $400 off
Option 2: Buy 4-syringe of any filler, Get $800 off
Option 3: Buy 6-syringe of any filler, Get $1,100 off
Injections are a non-surgical option that can help with anti-aging by restoring volume, smoothing out wrinkles, or enhancing certain facial features. Fillers work by adding volume to areas that have lost elasticity, overall providing a more youthful and refreshed appearance!
Our mid-level providers include Nurse practitioners/Physician assistants/nurses who are highly skilled with years of experience in administering injections tailored to your unique face upon analysis.
Injections included:
Juvederm Collection Fillers / Restylane Collection Fillers / Radiesse 
Option 1: 20% off when purchasing 2 surgical procedures
Option 2: 25% off when purchasing 3 surgical procedures
Option 3: 30% off when purchasing 4 surgical procedures
Ready to look the age your feel? Non-surgical treatments can provide temporary improvements, but a surgical transformation could be just what you need! Whether you're looking to enhance your curves with a breast augmentation, smooth out stubborn fat with liposuction, or refresh your facial features with a facelift, a surgical procedure can help you achieve your desired look.
For a limited time, take advantage of discounted prices on these transformative procedures and start feeling confident and beautiful just in time for summer!
Receive $300 off per syringe purchased
Receive $300 off per syringe purchased. Additionally, during the initial three months, earn a $500 cash reward for each month that you lose 10 lbs or more.
Discover the transformative power of Mounjaro, the ultimate weight loss injection that empowers your wellness journey. Helps boost metabolism while providing appetite control, helping you achieve sustainable weight loss. A healthier, happier you!
Buy 6-time ICURED Brilliant Facial/Valmont Facial Intensive/HydraFacial Intensive, Get 6-time Cure Peel Free
Buy 10-time Cell Awakening/Red Carpet Facial, Get 3-time PiQo4 Free for Full Face, Plus 30% off on ICured Skincare for pre-treatment
BUY 3-TIME AQUAGOLD BRIGHTENING COMPLEX PLUS, GET 3-TIME HYDRAFACIAL INTENSIVE FREE
A revolutionary microneedling treatment that delivers a special cocktail directly into your skin. 24 karat gold-plated needles gently penetrate the surface, promoting deep hydration, boost collagen and enhances overall skin health. Unlock a radiant, glowing complexion and indulge in the benefits of Aquagold!
Option 1: Buy 3-time Morpheus8, Get 1-time Lower Face ( V-line) Ultherapy Free + 3- Piece of 111SKIN Y Mask Free
Option 2: Buy 3-time Morpheus8, Get 1-time Votiva Intensive Free ( LA Location Only)
Revitalize and rejuvenate your skin with the advanced technology of Morpheus8. Experience the Ultimate skin transformation as Morpheus8 combines micro-needling and radiofrequency to stimulate collagen production, tighten your skin and so much more!
If your concerned about the look, feel or health of your skin, we have a solution! Once scheduling an appointment, our experts will analyze your skin with our Visia Skin Analysis machine and will provide you with your own AM/PM skincare routine with ICURED or Valmont products tailored to your needs!
Receive incredible discounts on Pharmaceutical Grade Skincare Treatments, Medical Spa Treatments, and Non-Surgical Cosmetic Procedures. Plus, you get an exclusive gift on your anniversary!
Wave Plastic Surgery's
Monthly Special Deals?
We offer monthly changing special discounts and deals.
Get them while you can!
Subscribe to Receive Exclusive Email Specials
Did you know that WAVE's VIPs get additional discounts, first access to new procedures, and exclusive promotions? In fact, we are offering a secret promo just for VIPs this month. VIPs, be sure to call your consultant today to learn more.
With our Surgical and Non-Surgical procedures, you can enhance your inner beauty.
We have monthly specials on certain procedures for your plastic surgery needs. Get ahold of us and let us know whats on your mind.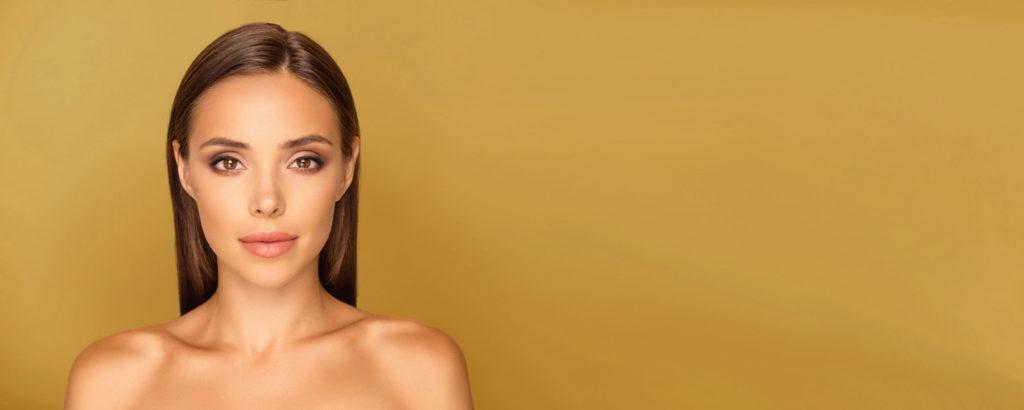 ASIAN DOUBLE-EYELID
SURGERY
"Asian Double-Eyelid Surgery is about accentuation and enhancement to bring out the aesthetic of the eyes".