From Wave Plastic Surgery
EXPLORE 24-MONTH 0% APR PAYMENT PLAN AT WAVE
WAVE Offers Financing through PatientFi.  PatientFi partners with healthcare providers to change the way patients pay for out-of-pocket treatments and procedures. And when we remove the cost barrier, we replace it with a friendly monthly payment plan.
With PatientFi, paying over time isn't a last resort. It's the reason patients can get excited about saying yes to the treatments and procedures they want.
All Injectables 25% Off with Our Aesthetic Providers
Option 1: $1,000 OFF
Option 2: 50% OFF LIPOSUCTION WHEN PURCHASED WITH TUMMY TUCK PROCEDURE
The majority of tummy tuck patients that we see at Wave Plastic Surgery are mothers who are looking to regain confidence and feel great about wearing a bikini to the beach. We also see several people who have lost a significant amount of weight but are left struggling with the burden of hanging skin.
Minimally Invasive Lower Eyelid Surgery with Fat Removal
AccuTite is the smallest minimally invasive radiofrequency contraction device on the market. It delivers precision heating to small and delicate areas of the face and body, with the science and safety recognized with the RFAL family of technologies, making it the perfect minimally invasive alternative for revitalizing eyelids, as well as the areas under the eyes.
Full Face & Necklift (High Extended SMAS)
As we age, our skin begins to lose elasticity. The tissues and muscles underneath the skin also loosen, causing the skin to sag and droop. In order to reverse the signs of aging, the facial skin and these muscles need to be corrected. Simply suspending the skin with threads or strings won't always allow you to achieve the look that you want.
Tightening and re-suspending the tissue under the skin, called the SMAS and the Platysma, can re-position your facial structures and lift the tissues up to give you a more youthful appearance. Our world-renowned plastic surgeon team is widely sought out for our vast anti-aging surgical expertise, and for a limited time, we are offering this $3,000 off special on our highly specialized Full Face & Neck Lift procedure.
Aquagold Brightening Complex - Plus
Aquagold uses 24-Karat gold-plated needles that are finer than a strand of hair to deliver a customized mix of ingredients into the superficial layers of the skin. Our Award Winning Plastic Surgeon Team has developed the "WAVE Cocktail" – a mixture of medical grade ingredients proven to dramatically improve the skin's appearance.
Buy 3-time Full Face Piqo4 Treatment, receive 1-set Brightening RX Complete
PiQo4 uses acoustic sound waves to quite literally shatter pigment. The best way to understand this is to think about pigment like large rocks. The PiQo4 starts by breaking down the large rocks into pebbles and then those pebbles into sand. This is all achieved through the short and long pulses delivered through the PiQo4 treatment. Unlike some other skin treatments, PiQo4 can deliver the treatment with targeted precision which makes it incredibly effective.
Option 1: Buy 2 areas, get 1 area free
Option 2: Buy 2 areas, Get Full Face + Neck Ultherapy Free
Ultherapy is a non-invasive facial rejuvenation treatment that uses focused ultrasound energy to stimulate your body's own natural healing process.  Ultherapy targets the deeper structural layers of your skin, which provides a lifting and tightening effect for your face and neck.
WAVE Plastic Surgery is also honored to receive the FAB 5 award from Ulthera, the highest award given to the Top 5 Ultherapy providers in the nation in 2019. We are proud and honored to be considered as one of the Top Ultherapy® providers in the world.
Combining the power of radio frequency energy and microneedling, Morphues8 is able to deliver impressive results without the scars, downtime, and incisions typically found with surgery.  The microneedling promotes collagen production by creating tiny punctures in the skin. This turns on the healing response from your body, ramping up collagen production.
Receive incredible discounts on Pharmaceutical Grade Skincare Treatments, Medical Spa Treatments, and Non-Surgical Cosmetic Procedures. Plus, you get an exclusive gift on your anniversary!
Wave Plastic Surgery's
Monthly Special Deals?
We offer monthly changing special discounts and deals.
Get them while you can!
Subscribe to Receive Exclusive Email Specials
Did you know that WAVE's VIPs get additional discounts, first access to new procedures, and exclusive promotions? In fact, we are offering a secret promo just for VIPs this month. VIPs, be sure to call your consultant today to learn more.
With our Surgical and Non-Surgical procedures, you can enhance your inner beauty.
We have monthly specials on certain procedures for your plastic surgery needs. Get ahold of us and let us know whats on your mind.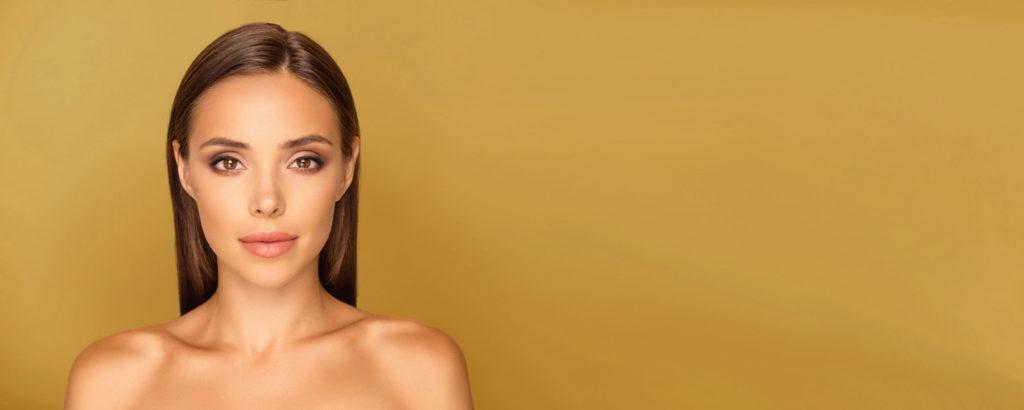 ASIAN DOUBLE-EYELID
SURGERY
"Asian Double-Eyelid Surgery is about accentuation and enhancement to bring out the aesthetic of the eyes".