From Wave Plastic Surgery
Plastic Surgery in Los Angeles, Orange County and San Francisco
With a wide range of breast, body, and face procedures, our goal at Wave Plastic Surgery is to allow all of our patients to achieve their ideal appearance, no matter their age or ethnicity.
Our doctors all have extensive experience working with patients of all different backgrounds but have developed an expertise in Asian plastic surgery procedures such as Asian Double Eyelid Surgery and Asian Rhinoplasty.
We work with men and women—both local to the Los Angeles area and from out of town—to help find the right procedure to help them reach their goals.
Beautifully Natural Results
If you have been considering plastic surgery, you can meet with one of our renowned plastic surgeons in LA, Orange County, San Francisco and even offering Skype for a consultation to clear up any questions you may have and to find if you are a good fit for surgery.
We believe that plastic surgery is not about changing who you are, but rather about refining one's look so they feel more comfortable and confident with his or her look. With our years of combined experience, we strive to provide our patients with beautiful and natural-looking results that will feel as though they've been a part of you all along—waiting to be uncovered.
Many of our patients have experienced a dramatic improvement in their self-confidence after undergoing plastic surgery to rejuvenate a part of themselves they are otherwise uncomfortable or embarrassed about.
Our Los Angeles, Orange County and San Francisco surgery center is accredited by the Accreditation Association for Ambulatory Health Care (AAAAHC) so you can rest easy knowing that your safety and high-quality patient care are our top priorities.
We work with you to achieve your desired results in both a safe and effective manner. If we feel you are not right for a certain procedure, we will help you to find an alternative treatment that can better help reach your goal appearance.
Check out our photo gallery of real patient results. Individual results may vary.  The photographs in these photo galleries are from patients who gave their permission. 
Warning: some galleries contain graphic content that may not be suitable for minors.  Individual results may vary.
A Full Spectrum of Surgical Procedures
For more information on the different surgeries we perform at Wave, please click on your area of interest below.
When it comes to addressing the signs of aging, our doctors can achieve beautiful, natural-looking results with years of training and a deep understanding of the facial structure and anatomy.
Rather than coming out of surgery looking like a totally different person, it will be as though you merely reverted to a younger version of yourself.
Your breasts are unique to your body and should always be treated as such. When you come in for your breast surgery, we take the time to carefully discuss your expectations and develop the proper treatment plan, so we are best able to provide you with your desired figure.
Our breast procedures are designed to give each individual woman the opportunity to achieve her own ideal shape and size for her breasts.
A slowing metabolism makes it harder to burn off stubborn fat and longer work hours mean more time sitting at a desk and less free time to exercise.
Even when we do find time to stick to a normal workout regimen, our bodies naturally become more resistant to traditional weight loss methods. Not to mention, there are some conditions such as excess skin that simply cannot be addressed without surgery.
Plastic surgery for men involves procedures specifically designed to meet the unique concerns and goals of male patients. Men often have many of the same cosmetic concerns as women, but they usually have different goals for their procedure
Get Your Consultation Today
Give us a call today to schedule a consultation with one of the plastic surgery experts at Wave Plastic Surgery.
Subscribe to Receive Exclusive Email Specials
Founded by internationally-renown plastic surgeon Dr. Peter Lee, Wave Plastic Surgery has put together a team of highly skilled surgeons in their own right. While the surgeon team has overlapping skill sets, each doctor is trained in the latest advancements of their areas of expertise. With this diversity, Wave is able to help a wide range of clients achieve their aesthetic goals!
Hover over each picture for some quick information and click the buttons below to learn more about each doctor! Or, simply head to our Meet the Doctors page for a full run down on each surgeons' experience, education, credentials, and specialties!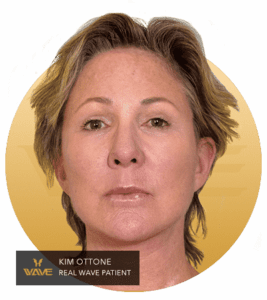 "The Results were fabulous, at Wave. I would definitely recommend them to anyone!"
"I did not think i would feel this good. I feel absolutely amazing!"
— Kelly Eden, Liposuction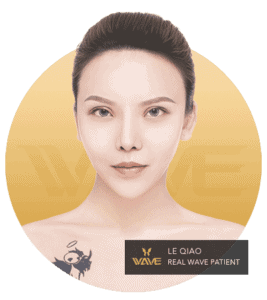 Le Lost 48 Pounds And Transformed Her Full Face
— Le Qiao, Full Body & Face Transformation
What our customers are saying