Globally Renowned Anti-Aging Experts
As we age, gravity, sun damage, and genetics affect all parts of the body and our faces are one of the first areas to show it. The effects of gravity often first appear in your late thirties but become more apparent and prominent once you hit your forties and fifties. Wrinkles, lines, less tonality, and sagging cheeks begin taking over your once firm and youthful face.
A good facelift with a certified plastic surgeon reverses the signs of aging, achieving a naturally youthful appearance and avoiding a "windblown" look. For older patients, the facelift is still the most powerful procedure for providing long-lasting facial rejuvenation.
At Wave Plastic Surgery, we can help you achieve the youthful look you desire with a Facelift in Los Angeles, Orange County, or San Francisco.
Subscribe to Receive Exclusive Email Specials
Wave Plastic Surgery offers many types of facelifts to allow a wide variety of people to find a treatment that will help them achieve the specific look that they desire with noticeable results just days after surgery. Wave's expertise and advancements in modern technology and state-of-the-art surgical facelift techniques allow us to perform these procedures in a way that makes the incision sites smaller, the scars less noticeable, and the healing process faster. For those seeking full-face plastic surgery, Wave Plastic Surgery offers comprehensive solutions to address multiple areas of the face in one session.
Whether you're looking for a small touch-up on trouble spots, mini facelift options, or a more extensive correction of your issues, we can guide you to the best available option to meet your goals.
Here are some of the types of facelifts available:
The area between your lower eyelids and your mouth is considered your mid-face. As you age, the effects of gravity, repeated muscle contraction, and lifestyle cause the skin, fat, and muscle to move downward. When this occurs, the cheeks begin to look saggy or flat, the lower eyelids become puffy or hollow, and circles begin to appear under the eyes. The lines between the nose and the corners of the mouth also deepen.
For those who desire a less invasive approach, Wave Plastic Surgery offers mini facelift surgery options to target specific areas and achieve a more youthful appearance. The Wave Lift is a procedure exclusively developed and designed by Wave Plastic Surgery to address the early signs of age in the midface and lower face region without a formal face lift scar and recovery. Through our extensive experience with our face lift procedures, we have developed a truly minimal incision, minimal downtime procedure that gives a natural and definitive rejuvenation of the mid and lower face.
Get Your Consultation Today
Give us a call today to schedule a consultation with one of the plastic surgery experts at Wave Plastic Surgery to learn more about the procedure and the thread face lift cost.
This is a revolutionary procedure that can minimize the signs of aging in the face and neck. The CureLift is exclusively available at WAVE Plastic Surgery and is a highly effective alternative to traditional facelifts. A skilled doctor will guide you through the facelift surgery procedure, ensuring a smooth and successful process from start to finish. They will also address any concerns you have prior to surgery to guarantee total peace of mind regarding the procedure. Now is your chance to look young again, and the CureLift is a proven solution that will easily make you look 10 years younger.
Since aging affects laxity in the facial skin as well as the underlying muscle, both need to be corrected. Simply tightening the skin or suspending the skin with threads or strings will not help achieve the look that you want.
Tightening and re-suspending the underlying tissue, called the SMAS/Platysma, can re-elevate the facial structures and reposition the tissues to its more youthful location. This method of the facelift procedure that our plastic surgeons use ensures a natural appearance.
Get Your Consultation Today
Give us a call today to schedule your consultation with one of our plastic surgeons at Wave Plastic Surgery.
A BETTER FACELIFT AT WAVE PLASTIC SURGERY
All of our doctors perform the facelift procedure with a keen attention to detail. While other plastic surgery practices may often treat facelift surgery the same for each patient, we take into account each patient's specific situation and carefully listen to their goals and expectations to formulate a proper procedure plan.
Facelift surgery is a high-quality procedure that can help patients feel more confident and youthful by addressing loose skin, wrinkles, and loss of firmness in the face. This customizable treatment takes each patient's unique needs and expectations into consideration to achieve the best possible results. By incorporating advanced techniques, a facelift can redefine the jawline and restore a smoother, more contoured appearance. Patients can expect long-lasting outcomes that look natural and enhance their overall facial features. This exceptional procedure is an excellent choice for those wishing to regain a youthful appearance and boost their self-confidence.
There are numerous details and techniques that we adhere to when performing a facelift in order to ensure beautiful results. These are some of the examples that we consider with all of our facelift patients: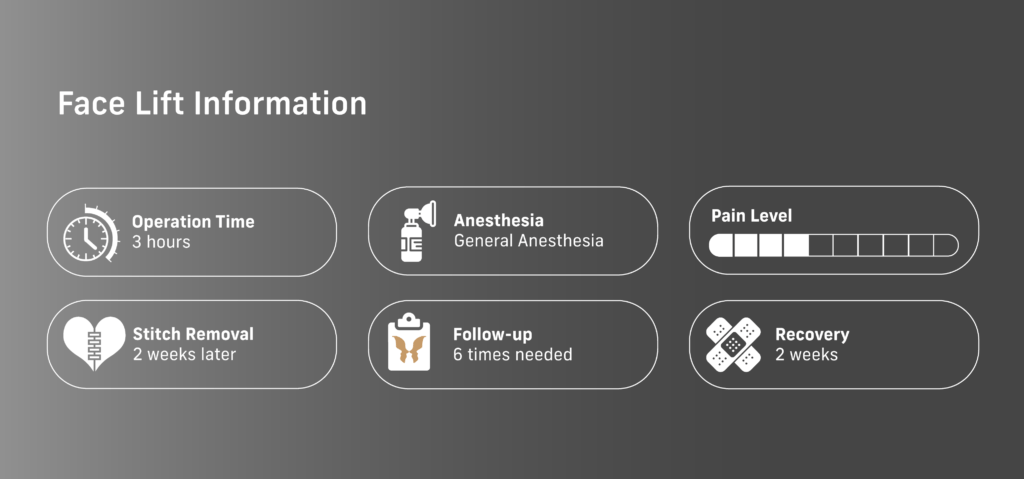 Our Face Lift Specialists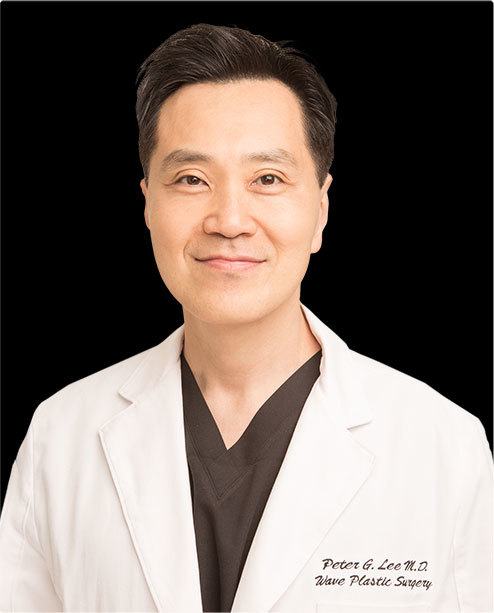 Dr. Peter is CEO and Chief Surgeon of WAVE Plastic Surgery Center with over 20 years of plastic surgery experience, overlooking 30K+ successful plastic surgery cases. He has mentored master surgeons around the world in state-of-the-art techniques, and has been inducted into the RealSelf 100 & 500 Hall of Fame.
His many accolades and shining results are evidence of Peter's expertise.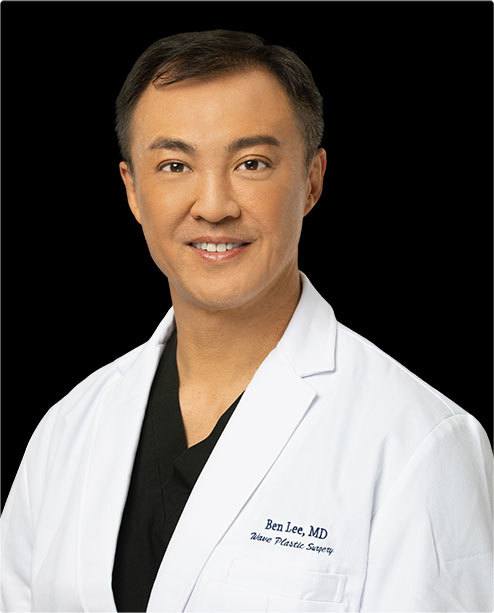 Throughout 20+ years in aesthetic plastic surgery, Dr. Ben Lee has always been passionate about using his skills to impart a lasting, positive impact on the lives of his patients.
"Time and time again, I have witnessed dramatic improvements in a patient's confidence and well-being after a relatively minor cosmetic or reconstructive procedure. As a surgeon, that brings me great joy." — Dr. Ben Lee
Frequently Asked Questions About FaceLifts

Give us a call today to schedule your Facelift surgery consultation with one of our plastic surgeons. Wave Plastic Surgery offers facelift consultations in Los Angeles, Orange County, and San Francisco, making it convenient for anyone looking for a "facelift near me."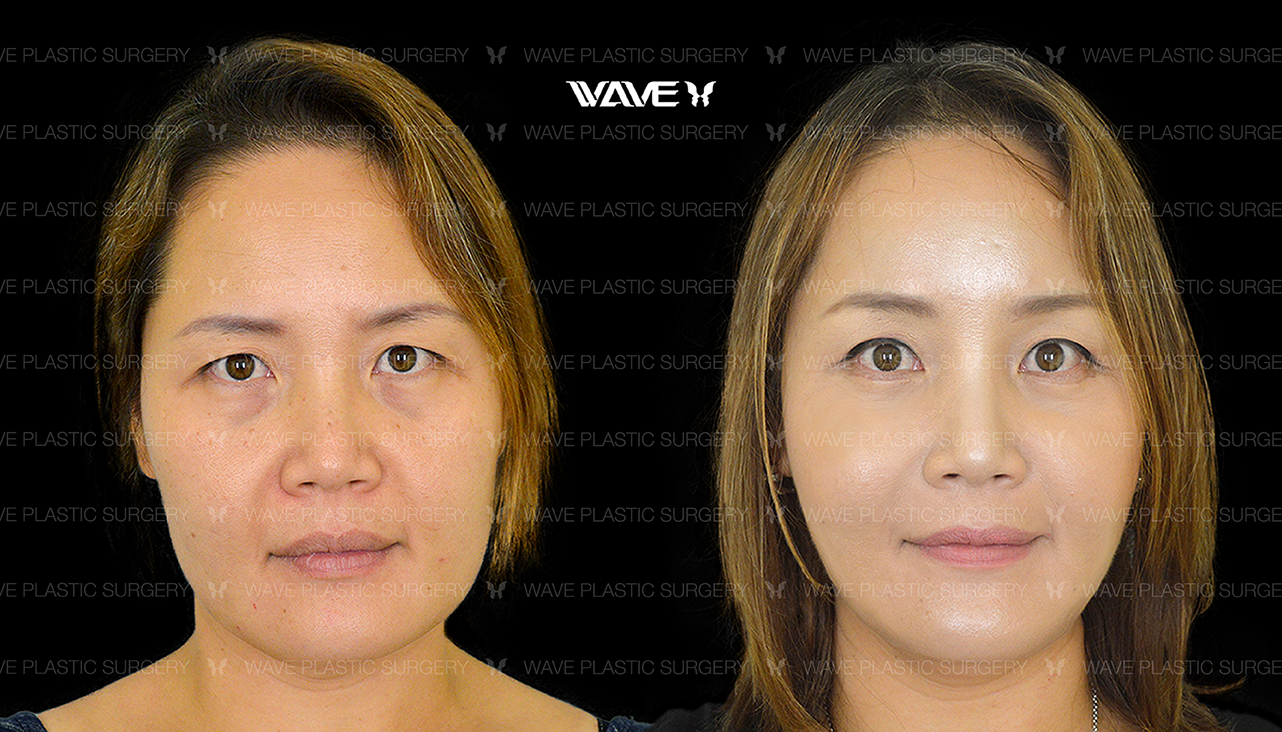 Are you contemplating a facelift but are concerned about the price tag? You're not alone. The cost is a common worry for many, often looming …
In 2020, there were 234,374 Rhytidectomy (facelift) procedures performed, according to the American Society of Plastic Surgeons. While individuals experience immediate and drastic results with …
Worldwide, many individuals are affected by their appearance, particularly when it comes to the face. As we age, the skin might become wrinkled or sag. …
Related Services You May Be Interested In
Restore volume and target wrinkles with non-surgical fillers and injectables.  Neuromodulators like Botox, Jeuveau, and Dysport can transform your appearance in incredible ways by smoothing fine lines and wrinkles.
The lower eyelid is one of the first places to show the signs of aging.  Lower eyelid surgery is used to treat wrinkles, dark circles, and bags beneath the eyelid.
Restore youthful volume and shape, smoothing away facial lines and wrinkles in a minimally invasive procedure. By taking your own natural fat from places of excess, you can renew youth to the eyes, cheeks, and forehead.
FaceTite and NeckTite are non-surgical procedures that delivers radio-frequency energy deep into the skin. This treatment firms and tightens the skin, stimulates collagen production, and reduces the signs of aging.
Advancements in ultrasound technology allow us to lift and tighten your face for a younger look without the need for surgery. Ultherapy is a new, non-surgical procedure that is called a non-invasive facelift.