Globally Renowned Anti-Aging Experts
Fat Grafting in Los Angeles, Orange County and San Francisco
Fat Transfer (or fat grafting/injection) is a minimally invasive procedure that takes your body's own natural fat from areas of excess (be it your abdomen, thighs, back, buttocks, etc.) to treat unwanted wrinkles and restore youthful volume and shape. Areas commonly treated with fat transfer include the upper and lower eyelids, cheeks, nasolabial folds and forehead. There is minimal swelling and rarely any significant bruising following a fat transfer procedure. You should be able to return to your daily routine within a short period of time after your treatment with one of our plastic surgeons in Los Angeles.
Donor fat is withdrawn from your body in one of two ways:
We then prepare the fat cells for safe injection into the treatment site. This preparation process will clear the donor fat of blood, pain killers and other unwanted ingredients that could cause infections or other undesirable side effects.
Subscribe to Receive Exclusive Email Specials
Wave's Double Pure Fat Grafting Technique involves purifying the fat that is collected from harvest areas.
After collecting adequate fat cells, an advanced purification process begins.
Using cutting edge filtration techniques, the fat cells are purified to the highest quality and then transferred into small, individual syringes for injection. At WAVE Plastic Surgery, we can enhance purified fat with Plasma Rich Plasma (PRP) to increase fat cell survivability and ensure the best possible outcomes.
Get Your Consultation Today
Give us a call today to schedule a consultation with one of the plastic surgery experts at Wave Plastic Surgery.
Over time, your face begins to lose volume, resulting in an aged or gaunt appearance. We can use the fat transfer procedure to help refresh and renew your facial appearance without surgery.
A liposuction technique is used to harvest the fat cells from excess areas on your body and prepare it for transfer. The fat is then injected into the desired portion of the face to help restore volume and smooth away facial lines or wrinkles. When using a micro injection technique, extremely small parcels of fat are placed into multiple layers of the face.
Our patients often seek out facial fat transfer for:
Generally, 40-60 percent of the transferred fat remains for permanent results. Alternative treatments such as dermal fillers only provide for temporary facial rejuvenation.
Stromal Vascular Fraction (SVF) Cell Procedure
Over the past decade, studies have shown a great deal of interest in the SVF mainly because of its ASCs content and its ability to secrete pro-angiogenic factors. Thus, new procedures have emerged, consisting of the injection of a SVF- enriched fat graft. The common name for this protocol is Cell-Assisted Lipotransfer (CAL).
Lip Augmentation with Fat Transfer
Many women are uncomfortable with the appearance of thin lips. While some plastic surgeons use silicone implants for enhancing lip size, we offer non-surgical lip augmentations using fat transfer.
We begin by making tiny, punch-like incisions at one corner of the mouth. Our doctors will then take one to two millimeter-thick strips of fat from the donor site and gently work them into the upper and lower lips for a plumping effect. This method of lip augmentation is reported to be safer, softer, and more natural than lip augmentation treatments that popular injectable facial fillers like Juvéderm, or implant materials like Permalip, medical Gore-Tex or, e-PTFE (polytetrafluorethylene).
Fat Transfer and Hand Augmentation
A wrinkled, bony-looking hand with large veins, sun spots and deep grooves can be giving away your age, even when you've treated other areas like your face to maintain a youthful look. By transferring fat cells to your hands, we can fill out depressions and restore volume so that your hands end up looking years younger than before.
Get Your Consultation Today
Give us a call today to schedule your consultation with one of our plastic surgeons at Wave Plastic Surgery.
Our Fat Transfer Specialist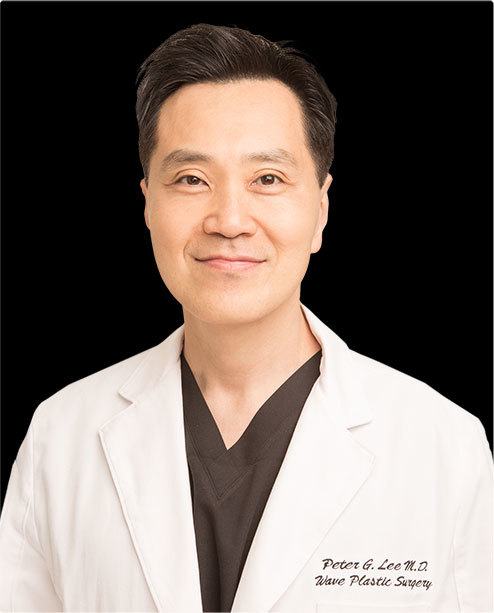 Dr. Peter is CEO and Chief Surgeon of WAVE Plastic Surgery Center with over 20 years of plastic surgery experience, overlooking 30K+ successful plastic surgery cases. He has mentored master surgeons around the world in state-of-the-art techniques, and has been inducted into the RealSelf 100 & 500 Hall of Fame.
His many accolades and shining results are evidence of Peter's expertise.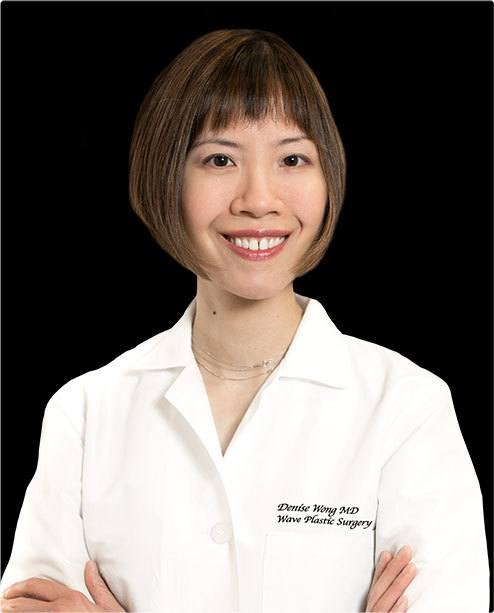 Dr. Wong has a special interest in non-surgical and minimally invasive aesthetic procedures. Dr. Wong is committed to providing patients with the most advanced treatments available to ensure a desired aesthetic outcome.
She has been an invited speaker to international lectures, authored several publications, and actively teaches at the University of California, San Francisco. Her sincere passion in teaching translates to educating her patients, ultimately lending to quality patient care and results.
Related Services You May Be Interested In
Accentuate the eyes by giving them a wider and more open appearance. Create that double fold in the upper eyelid using ultra-thin sutures and/or discreet incisions that leave virtually no scars behind.
Give your nose a beautiful look, bringing harmony to the rest of your facial appearance. Wave's Asian Rhinoplasty surgeons can augment and define the dorsum and tip of the nose, providing natural looking results for the Asian American Community.
Resize or reshape the chin to obtain a more balanced facial appearance, addressing issues such as a recessed or sagging chin. Achieve symmetry and harmony of the entire facial profile through a defined chin.