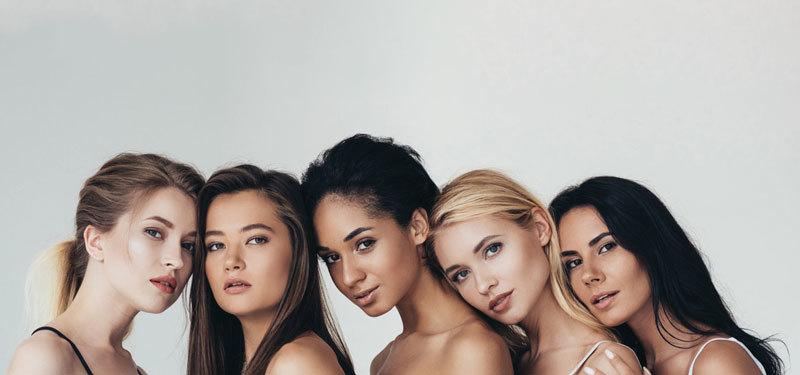 Men and women of Asian descent who want a wider, more Western appearance of their eyes can undergo our Asian double eyelid surgery in Los Angeles. Our doctors are specialists in Asian plastic surgery and have performed this unique eyelid surgery procedure numerous times.
Those of Asian descent typically have a flatter bridge of the nose and wider nostrils. With Asian Rhinoplasty in Los Angeles, we can reshape the nose to achieve the aesthetic angles and definition you desire.
The brow and forehead area is often the first part of our body to clearly show the signs of aging. Heaviness and drooping of the eyebrows can give us a tired, and sometimes even an angry or depressed look. Drooping of the eyebrows may also produce heaviness of the upper eyelids, possibly causing hooding of the upper lid skin if you have an existing supratarsal fold.
What if one procedure could easily remove 10 years of aging? If you are unhappy with facial wrinkles, folds, and jowls, a Curelift might be right for you! Curelift can address these signs of aging for a younger, rejuvenated appearance. Imagine looking in the mirror and seeing a younger more refreshed version of you.
Whether you are unhappy with a gaunt and hollow look, or cheeks that are too wide or full, we offer both cheek augmentation and reduction at Wave Plastic Surgery.
Your eyes can be giving away your age. With upper and lower eyelid surgery, we can treat sagging of the eyelids and bags beneath the eyes to liven up the look of your eyes for a more youthful appearance.
The facelift continues to be one of the more popular plastic surgery procedures. When it comes to treating sagging skin, jowls and skin folds, a combination facelift and neck lift procedure at Wave Plastic Surgery is second to none.
You can now achieve a fuller, more youthful look through facial fat transfer. Unwanted fat is harvested from areas of excess throughout your body to fill out any facial hollows, wrinkles, and folds.
The signs of aging happen to everyone, and the face is often one of the first places to show this. Looking younger is easier than you might think, thanks to an innovative procedure called the Flash Lift. Exclusively available at WAVE Plastic Surgery, the Flash Lift allows patients to receive all the benefits of a facelift without the surgery.
A jaw that is out of balance with the rest of your face can cause other features to appear bigger or smaller than they actually are. To achieve harmony throughout your face, we offer jaw reduction and jaw enhancement surgery.
With a non-surgical lip augmentation, we can turn your thinning lips into a fuller, natural-looking smile.
A mid-facelift can be used to improve the appearance of sagging skin, wrinkles, or a hollowed appearance of the mid-face and cheeks.
New Lift is a non-surgical procedure that uses NovaThread dissolvable threads that are injected into the dermis to stimulate collagen and lift underlying tissue. For those interested in returning to a youthful, healthy appearance, New Lift at WAVE offers patients results like a traditional face and neck lift with no incisions, no scars and no downtime.
If you are unhappy with the look of your nose – whether you feel it is too small, too big, crooked, drooping, etc. – our nose reshaping surgery can help to provide you with the look you desire.
The Precision Lift is a specialized laser system combined with liposuction to treat the changes of aging and weight gain in the lower face and neck. The Precision Lift was created to fill a significant gap in the armamentarium of most plastic surgeons that exists between a formal facelift at one extreme, and a noninvasive skin tightening procedure, such as Ultherapy, at the other.
Our personalized scar revision treatments are designed to dramatically improve the appearance of your scars to reveal smooth, flawless skin.
The Wave Lift is a procedure exclusively developed and designed by Wave Plastic Surgery to address the early signs of age in the midface/lower face region without a formal facelift scar and recovery. Through our extensive experience with our face lift procedures, we have developed a technique for minimal incision, and minimal downtime that gives a natural and definitive rejuvenation of the mid and lower face.
Get Your Consultation Today
Give us a call today to schedule a consultation with one of the plastic surgery experts at Wave Plastic Surgery to learn more about the procedure and the thread face lift cost.
Subscribe to Receive Exclusive Email Specials