** The photographs in these galleries are from patients who gave their permission. Individual results may vary. You will be able to see more patient before and after photos during your consultation.
Get Your Consultation Today
Give us a call today to schedule a consultation with one of the plastic surgery experts at Wave Plastic Surgery.
Founded by internationally-renown plastic surgeon Dr. Peter Lee, Wave Plastic Surgery has put together a team of highly skilled surgeons in their own right. While the surgeon team has overlapping skill sets, each doctor is trained in the latest advancements of their areas of expertise. With this diversity, Wave is able to help a wide range of clients achieve their aesthetic goals!
Hover over each picture for some quick information and click the buttons below to learn more about each doctor! Or, simply head to our Meet the Doctors page for a full run down on each surgeons' experience, education, credentials, and specialties!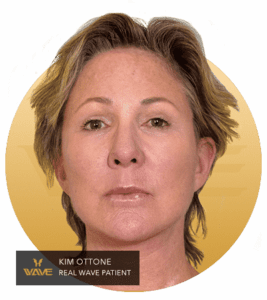 "The Results were fabulous, at Wave. I would definitely recommend them to anyone!"
"I did not think i would feel this good. I feel absolutely amazing!"
— Kelly Eden, Liposuction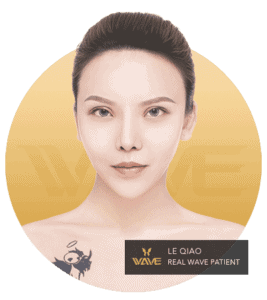 Le Lost 48 Pounds And Transformed Her Full Face
— Le Qiao, Full Body & Face Transformation
Subscribe to Receive Exclusive Email Specials
Our Most Popular Procedures
Give your nose a beautiful look, bringing harmony to the rest of your facial appearance. Wave's Asian Rhinoplasty surgeons can augment and define the dorsum and tip of the nose, providing natural looking results for the Asian American Community.
Accentuate the eyes by giving them a wider and more open appearance. Create that double fold in the upper eyelid using ultra-thin sutures and/or discreet incisions that leave virtually no scars behind.
Define your feminine contour by adjusting breast volume and shape. We can help you find the right implant type, incision, and placement based on your unique figure and expectations.
Renew youth and firmness to your face with any of our four long-lasting face lift procedures that best suites you. Avoid the "windblown" look while ridding of wrinkles and lines, sagging cheeks, and tone loss.