SEE HOW AN EYE ENLARGEMENT SURGERY WILL CHANGE THE WAY YOU SEE THE WORLD
If you are considering surgery to make your eyes bigger, you may be a good candidate for our double eyelid surgery. This cosmetic surgery procedure is known as an eye lift or Blepharoplasty, on both the upper and lower eyelids.
This procedure removes excess skin from the upper lids and lower lids of the eye to give a more youthful and awake appearance and makes the eye look more prominent and broader.
While an eye enlargement surgery performs typically for aesthetic reasons, it can also improve sight due to sagging skin and droopy eyelids being in the way of your vision.
If you pair this procedure with laser resurfacing, fillers, or forehead and brow lift, you will see a significant improvement in your facial appearance. 

Wave Plastic Surgery is board certified and operates out of a fully accredited surgical center offering so many ways to enhance your appearance, especially eye enlargement surgery. Wave's doctors are experienced and well-reviewed, so you know that you're in trustworthy hands with the most proficient and caring surgeons and technicians.
Subscribe to Receive Exclusive Email Specials
CONSIDER AN EYE ENLARGEMENT SURGERY FROM WAVE
The appearance of the eyes is based on mood, genetics, and the aging process. The aging process equates to a loss in skin elasticity and paired with the effects of gravity, and skin accumulates on the upper and lower eyelids. This skin can cause wrinkles and bulges that can overhang the lids. Even the fat between the eyeball and skull can cause bulges in both the upper and lower eyelids. This fat also deteriorates over time and can affect the appearance of the eyes.
Consider if you are a good candidate for this procedure. You want to be in good health and don't want to have unrealistic expectations. While most candidates are 35 years or older, if your poor eyelid appearance is hereditary, you may need the surgery even sooner.
It's crucial that you manage your expectations and discuss your goals with your surgeon. It is also essential that you have no severe eye conditions as well. Upper eyelid surgery lasts at a minimum of five to seven years. The lower lid surgery may last a lifetime. Through this time, your eyes will still experience some aging. If your lids continue to sag, a forehead lift may be necessary.
AN EYE ENLARGEMENT SURGERY WILL ENHANCE YOUR APPEARANCE
When you get an eye enlargement surgery, you should not drive yourself home. You'll be staying home for several days post-surgery to heal and recover. You may want to have specific items on hand: ice packs, gauze pads, artificial tears, and doctor recommended painkillers to minimize any side effects or discomfort.
There are different kinds of anesthesia for the procedure, depending on the type of procedure you get. If you get just an upper eyelift, you could get local anesthesia, but lower lid surgery may require IV sedation.
Asian Double Eyelid surgery results on a real WAVE Patient. See more on our Before & After gallery!
Get Your Eyelid Surgery Consultation Today
Give us a call today to schedule your Eyelid Surgery consultation with one of our plastic surgeons at Wave Plastic Surgery.
Frequently Asked Questions About Eye Enlargement

Give us a call today to schedule your Eyelid Surgery consultation with one of our plastic surgeons at Wave Plastic Surgery.
Related Services You May Be Interested In
By utilizing the finest, and in many cases rare ingredients, Valmont Cosmetics has created a range of products that are skin changing – and, perhaps life changing!


ZO® Products offers a complex combination of powerful over the counter products meant to bring you the healthiest skin possible.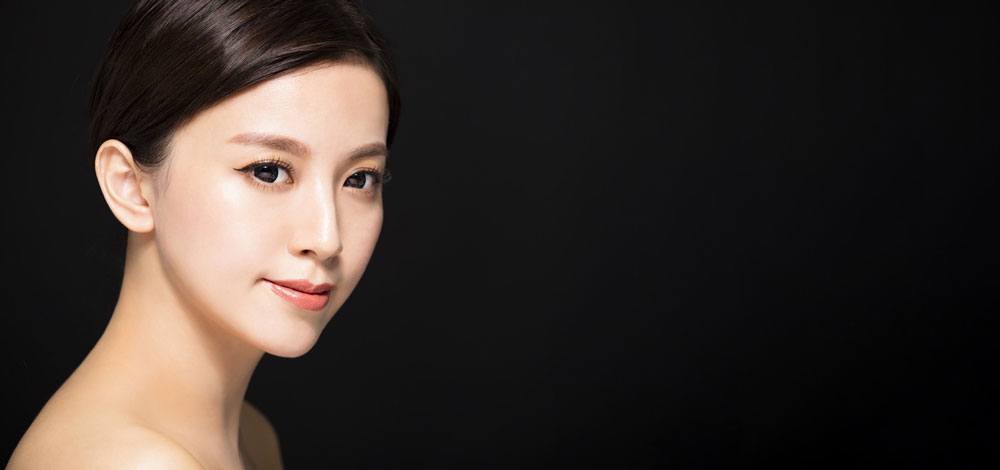 Unlike some other facial treatments that limit the scope in what they provide, the HydraFacial offers a complete treatment that includes a cleanse, exfoliation, and hydration of the skin.
While there are a number of facials out there, none of them even come close to a HydraFacial. Patients describe their HydraFacial experience as transformative, relaxing, and soothing. Honestly, once you've tried HydraFacial, it will be tough to go back to traditional facials.
Combining the power of radio frequency energy and microneedling, Morphues8 is able to deliver impressive results without the scars, downtime, and incisions typically found with surgery. The microneedling promotes collagen production by creating tiny punctures in the skin. This turns on the healing response from your body ramping up collagen production.