Blepharoplasty​ in LA, SF and Orange County
As you get older, your face begins to show your age better than any other part of your body. With so much focus on the eyes, the eyelids can be one of your primary sources that contribute to signs of aging. Blepharoplasty is a plastic surgery procedure that operates on the eyelid and is therefore often referred to as eyelid surgery or an eye and brow lift.
Eyelid surgery can be beneficial for men and women who are wanting to improve eye conditions and the appearance of their lower or upper lids. Blepharoplasty can be performed for those wishing to achieve a more youthful look or to make their eyes seem bigger or wider.
At Wave Plastic Surgery, we offer both upper and lower eyelid surgery (Blepharoplasty), as well as specialized methods for Asian eyelid surgery. Not all patients will require surgery on both the upper and lower lids, so we will carefully go through your expectations during your consultation to determine a proper surgical procedure plan.
Subscribe to Receive Exclusive Email Specials
Upper eyelid surgery at Wave
Upper eyelid surgery is one of our most popular cosmetic procedures performed here in Los Angeles. People suffering from droopy eyelids or excess skin and fat can often appear older, always tired, dry eyes, or even sad or angry.
Our upper eyelid surgery patients tell stories of how they are always asked about being tired despite feeling well-rested, how others assume they are older than they are, or even of how others avoid them because of the assumption they are in a bad mood. If this sounds like you, you may be a good candidate for upper eyelid surgery with one of our trained Los Angeles plastic surgeons.
We also commonly perform a modified version of the upper eyelid surgery for patients of Asian descent who are looking for a more significant and broader appearance of their eyes. Visit our Asian Blepharoplasty page for more information.
How is Upper eyelid surgery Performed?
For your upper eyelid surgery, we will make a discreet incision along the natural folds of your upper eyelid skin. From here, we can carefully remove any excess skin or tissue to improve any drooping or sagging of the lid.
Once your incisions are closed, you may return home under the care of a loved one. While the recovery may be uncomfortable at first, days after surgery, our patients often have no regrets once they see their results in the mirror. The look of aged and sagging skin will be gone and in its place, a younger, brighter appearance.
Lower eyelid surgery at Wave
For many people, the lower eyelid is one of the first places that change as part of our natural aging process. It is one of the most common surgeries performed for both men and women. Usually, for men, the condition is more severe and noticeable.
Lower eyelid surgery is often used for treating problems such as:
Removing Protruding Fat Beneath the Eyes
There are three separate compartments where the orbital fat resides. As we age, the tissues holding the orbital fat become attenuated, and as a result, the fat becomes more visible as it protrudes out more. Depending on the severity and whether there is a depression in the lower portion of the lower lid rim, each individual's treatment will be different.
If excess fat is the only issue, we can remove it using a transconjunctival approach (inside the eyelid). This prevents unnecessary external scars, and there is less of a chance of disrupting the tissues that can cause eversion of the lower eyelid. The removal of the fat must be conservative to prevent unwanted hollowing.
If the fat is not too significant but does exist, the tissues holding the orbital fat can be simply tightened. This is called a septal reset. If there is a hollowness in the lower lid rim, called a tear trough, the fat can be mobilized and repositioned to the bony rim margin. This helps with the removal of the protruding fat as well as filling in the defect of the tear trough.
Smoothing Wrinkles and Depressions in the Tear Trough (the Lower Lid Margin)
Older men and women may also be facing problems with wrinkles or depressions in the tear trough (the area below the lower lid).
Factors that can be causing this condition include:
In this case, if only the orbital fat is removed, it may cause even more pronouncement of the tear trough depression. Instead, we transfer the orbital fat to the lower lid rim to fill in this area. We have found that, at times, fat is not enough and therefore, may need to lift the malar soft tissue with an endoscopic mid-facelift using Endotine.
Reshaping the Lower Lid Margin
A youthful lower lid margin should have a relatively straight, horizontal direction, with a slightly upward tilt towards the end. However, as we age, the lower lid margin tension becomes weak and stretched. This results in a very loose margin, giving the eye a more rounded appearance. Tightening and straightening the margin can achieve a more youthful appearance of the eyes.
The technique used to reshape the lower lid margin is called a lateral canthopexy, where the lateral tendon of the eyes is fixed to the orbital bone. This will provide for a better shape of the eyes and helps to protect against post-surgical ectropion (margin of the eyelid being pulled down), which can occur after removing excess skin.
Sculpting the Orbital Muscle in the Lower Lid:
One of the prominent features of a youthful lower eyelid is the prominence of the orbital muscle just underneath the lower eyelashes. As we age, this can appear less pronounced. We may recommend the Alloderm dermal matrix or a fat transfer to sculpt the orbital muscle and restore a youthful appearance.
Get Your Eyelid Surgery Consultation Today
Give us a call today to schedule your Eyelid Surgery consultation with one of our plastic surgeons at Wave Plastic Surgery.
Frequently Asked Questions About Eyelid Surgery

Give us a call today to schedule your Eyelid Surgery consultation with one of our plastic surgeons at Wave Plastic Surgery.
Related Services You May Be Interested In
By utilizing the finest, and in many cases rare ingredients, Valmont Cosmetics has created a range of products that are skin changing – and, perhaps life changing!


ZO® Products offers a complex combination of powerful over the counter products meant to bring you the healthiest skin possible.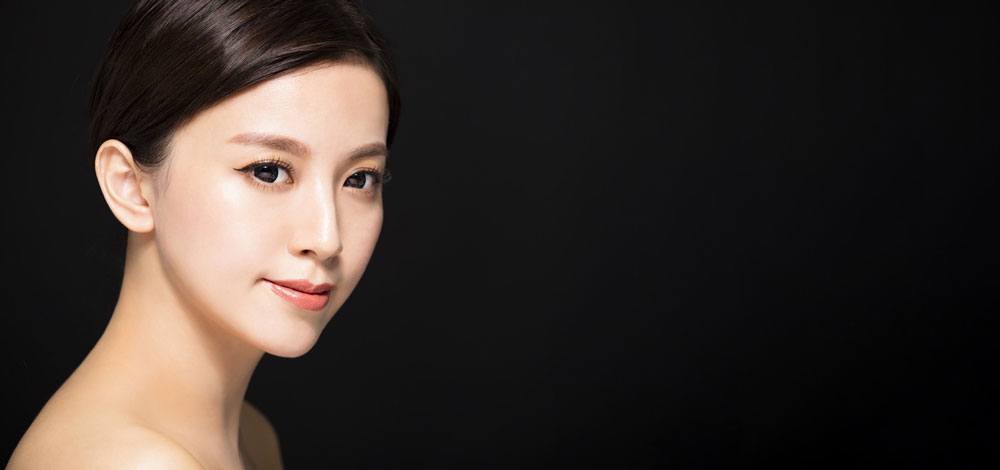 Unlike some other facial treatments that limit the scope in what they provide, the HydraFacial offers a complete treatment that includes a cleanse, exfoliation, and hydration of the skin.
While there are a number of facials out there, none of them even come close to a HydraFacial. Patients describe their HydraFacial experience as transformative, relaxing, and soothing. Honestly, once you've tried HydraFacial, it will be tough to go back to traditional facials.
Combining the power of radio frequency energy and microneedling, Morphues8 is able to deliver impressive results without the scars, downtime, and incisions typically found with surgery. The microneedling promotes collagen production by creating tiny punctures in the skin. This turns on the healing response from your body ramping up collagen production.