BENEFITS OF SURGERY TO MAKE EYES BIGGER
The eyes have been called the "windows to the soul," and surgery to make eyes look bigger is still one of the most requested facial plastic procedures. Today, many women use surgery to make eyes bigger not to achieve an entirely new appearance, but to support their other facial features.
Typically, the result of surgery to make eyes bigger is a rested, refreshed, and younger appearance. However, the surgery to make eyes bigger is not a typical blepharoplasty, aka eyelid surgery. When attempting to achieve a larger look to the eyes, both horizontal and vertical adjustments (width and height) must be made to the eye.
This delicate but popular procedure requires the experience of a surgeon who is adept in specific techniques that have been developed to enlarge the appearance of the eyes while maintaining facial balance to produce a final result that preserves overall ethnic identity. At Wave Plastic Surgery, surgery to make eyes bigger is a specialty of our experienced, board-certified surgeons, who have achieved remarkable results over the years. Surgery to make eyes bigger does not require an overnight stay as most patients return home the same day.
To achieve the best possible results after your surgery to make eyes more prominent, you will be urged to follow all post-operative instructions and recommendations as carefully as possible. As always, Wave Plastic Surgery provides an unprecedented level of support at this time.
As with other cosmetic procedures, surgery to make eyes bigger is meant to enhance the existing features of the individual patient. At Wave Plastic Surgery, we want your surgery to make eyes bigger to help create an overall aesthetic look that achieves your goals and provides you with the appearance and confidence you desire.
Subscribe to Receive Exclusive Email Specials
WAVE PLASTIC SURGERY PERFORMS SURGERY TO MAKE EYES BIGGER
Our patient-centric care has helped make Wave Plastic Surgery the largest plastic surgery practice in the U.S. specializing in Asian plastic surgery. We have achieved this high level of performance due to our commitment to creating strong doctor-patient relationships and providing the best possible patient care during surgery to make eyes bigger or any other surgical or non-surgical procedure.
Our board-certified doctors adhere to the highest possible standards for safety, ethics, and medical care resulting in minimal side-effects. Wave Plastic Surgery provides state-of-the-art cosmetic care in a facility that is fully accredited by the American Assoc. for Accreditation of Ambulatory Surgery Facilities.
 You are unique, and so are your aesthetic goals. As a Wave Plastic Surgery patient, you will experience a team approach to your care in which of our medical professionals and staff provide superior communication and follow-up in a caring, supportive environment.
Our numerous awards and recognitions are testaments to our focus on providing natural-looking aesthetic results, starting with a foundation of trust.

Get Your Eyelid Surgery Consultation Today
Give us a call today to schedule your Eyelid Surgery consultation with one of our plastic surgeons at Wave Plastic Surgery.
Frequently Asked Questions About Eye Enlargement

Give us a call today to schedule your Eyelid Surgery consultation with one of our plastic surgeons at Wave Plastic Surgery.
Related Services You May Be Interested In
By utilizing the finest, and in many cases rare ingredients, Valmont Cosmetics has created a range of products that are skin changing – and, perhaps life changing!


ZO® Products offers a complex combination of powerful over the counter products meant to bring you the healthiest skin possible.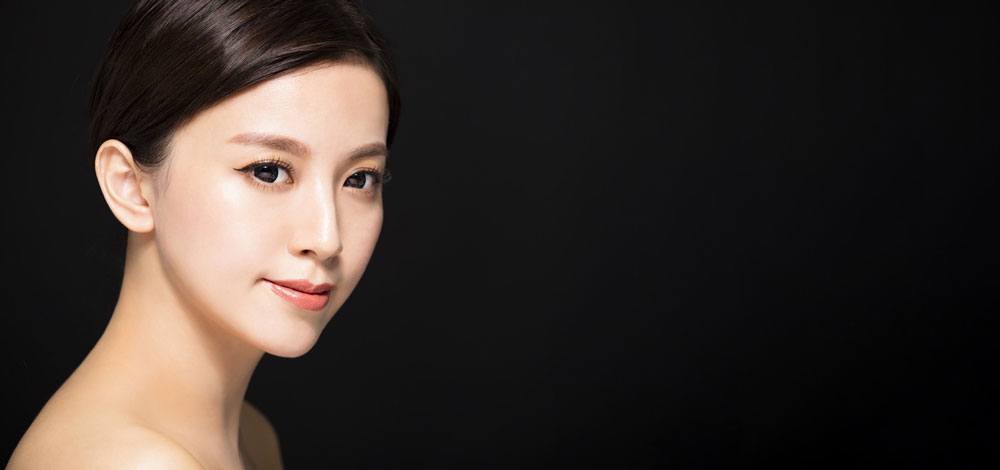 Unlike some other facial treatments that limit the scope in what they provide, the HydraFacial offers a complete treatment that includes a cleanse, exfoliation, and hydration of the skin.
While there are a number of facials out there, none of them even come close to a HydraFacial. Patients describe their HydraFacial experience as transformative, relaxing, and soothing. Honestly, once you've tried HydraFacial, it will be tough to go back to traditional facials.
Combining the power of radio frequency energy and microneedling, Morphues8 is able to deliver impressive results without the scars, downtime, and incisions typically found with surgery. The microneedling promotes collagen production by creating tiny punctures in the skin. This turns on the healing response from your body ramping up collagen production.