In 2020, there were 234,374 Rhytidectomy (facelift) procedures performed, according to the American Society of Plastic Surgeons.
While individuals experience immediate and drastic results with surgical facelifts. They're an ideal choice for individuals with moderate to severe skin laxity and who want to improve the look of skin sagging, a double chin, jowls, and deep folds. Surgical facelifts also come with certain risks and downtime, which is why many individuals seek nonsurgical or minimally invasive facelift alternatives.
Nonsurgical facelift alternatives typically incorporate skin injections and facial fillers to help provide volume to the cheeks and contour the jawline. They do this while also eliminating the appearance of fine lines and wrinkles. And depending on the type of skin fillers used, results often last between one to two years.
Best Alternative to Facelift Options
Some surgical facelift alternatives individuals can look into include:
1. Liquid Facelift
Facial fillers may be an excellent alternative for individuals who aren't ready for a surgical facelift. Facial fillers or liquid facelifts are substances that are injected into a person's skin to smooth out the look of wrinkles.
This procedure is designed to make them less noticeable. Doctors, physician assistants, or specially trained nurses can inject the filler. They're minimally invasive and frequently performed right in the doctor's office.
Liquid facelifts like Restylane hyaluronic acid fillers or Juvederm injectable gel fillers offer stunning results that help reduce the appearance of aging so they look as young as they feel.
As people age, their faces start losing subcutaneous fat. Their facial muscles start working closer to the surface of their skin. This is why crow's feet and smile lines become more apparent.
Along with this, the person's skin on their face stretches a little too. The stretching adds to the loss of volume in their face.
Dermal fillers like these help to reduce facial lines while restoring fullness and volume in a person's face.
What Fillers Can Do
Liquid facelifts can help:
Enhance the appearance of under-eye circles and bags
Provide a more rested and youthful appearance
Create smoother, fuller lips
Add volume to temples and hollowed cheeks
Lift jowls, drooping brows, and corners of the mouth
Dermal fillers can help individuals experiencing early signs of aging. They can also add value to facial rejuvenation surgery.
What Fillers Can't Do
Surgery like an eye lift, brow lift, or facelift may be the best cosmetic approach for some individuals. Soft tissue fillers and other minimally invasive rejuvenation treatments can't provide individuals with the same results as surgery. Still, they can help delay the time when a facelift becomes the only option. It's also essential to realize that dermal fillers are only a temporary treatment for facial aging, and for long-term results, ongoing treatments will be required.
2. Microneedling
This skin procedure is minimally invasive. The healthcare professional makes tiny holes in the top skin layer through thin needles. This stimulates the skin's healing process, producing more elastin and collagen. These are proteins that help keep skin smooth and firm.
One option of microneedling, Morpheus8, uses a combination of microneedling and radiofrequency. This procedure also uses tiny needles up to four millimeters deep into the dermis to deliver radiofrequency energy that heats the skin and stimulates collagen production.
What Microneedling Can Do
Microneedling has both medical and cosmetic uses. An individual may consider microneedling if they're concerned about the following:
Fine lines and wrinkles
Enlarged pores
Uneven skin tone or skin discoloration
Crepey (thin and wrinkled) or loose skin
Stretch marks
Mild scars, particularly those from burns or acne
Microneedling can also help individuals with medical conditions like hyperhidrosis (excessive sweating) or alopecia areata (autoimmune disease-related hair loss)
What Microneedling Can't Do
Microneedling doesn't offer immediate results. Most individuals require multiple treatments, typically around three to eight weeks apart. It may also take three to six months before individuals see results. Then, individuals may require the treatment once annually for maintenance.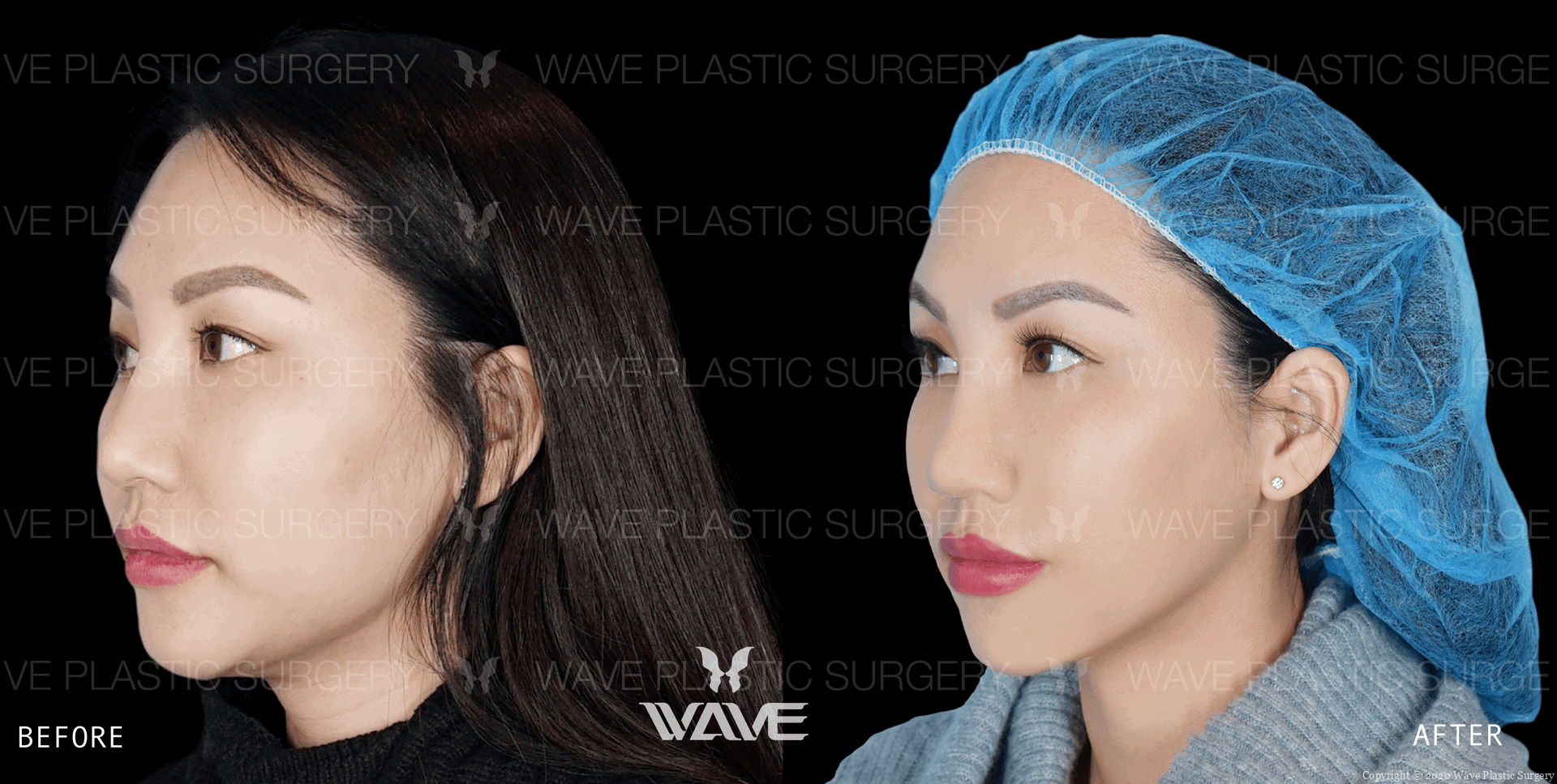 3. Radiofrequency Assisted Liposuction
BodyTite, FaceTite, and other types of radiofrequency-assisted liposuction (RFAL) are relatively new, minimally invasive treatments which use thermal energy to help tighten the skin and eliminate unwanted fat. Healthcare professionals use radiofrequency waves that dissolve fat and induce the production of collagen for firmer skin.
What Radiofrequency-Assisted Liposuction Can Do
During an RFAL procedure, the healthcare professional can guide the cannula more accurately than in regular liposuction. Which makes RFAL a useful technique for treating several body issues.
These radiofrequency waves don't just dissolve unwanted fat. They also help to promote collagen production and reduce the appearance of cellulite. RFAL is especially effective in areas like the love handles or the lower belly.
RFAL has other benefits, including:
The procedure doesn't require an overnight stay
Can be done under light sedation or local anesthesia
Recovery time is typically one to two days
No general anesthesia risks
Many individuals can go back to work the day after the procedure
Tiny microcannulas decrease the likelihood of "lumps" or other abnormalities like traditional liposuction can cause
Considerably decreases fatty deposits while it firms the body
Individuals can have the RFAL procedure done on multiple body areas. These areas include the neck, chin, arms, cheeks, jowls, outer and inner thighs, pubic mound, male breasts, knees, hips, buttocks, and abdomen.
What Radiofrequency-Assisted Liposuction Can't Do
RALF doesn't provide long-term or permanent results. Individuals can experience long-lasting results (up to a decade) with surgical facelifts. However, RALF procedures, such as FaceTite, generally last up to five years, and their tightening effects are FDA-approved to last one year.
4. Thread Lifts
Thread lifts, such as FlashLift and NewLift, have recently become popular facelift alternatives. Not only are they used on the face, but they can also be used for various body parts. During a thread lift procedure, the healthcare professional delivers suture-like threads through cannulas under a person's skin. These threads are designed to lift it subtly and stimulate collagen production.
What Thread Lifts Can Do
Thread lifts aren't anything new. They've been around since the 1990s. However, material innovations for thread lifts have been the cause of their increased popularity recently.
Many individuals choose thread lifts for facial areas that look less tight or "sag" over time. These areas include:
Browline
Jawline and jowls
Forehead
Under-eye area
Cheeks
Thread lifts also help tighten and lift breasts, particularly after weight loss and pregnancy.
What Thread Lifts Can't Do
Thread lifts are considered low-risk, and they have minimal recovery time. But, like with other procedures, there is the risk of complications and side effects, such as:
Swelling
Bruising
Bleeding
Slight pain at the thread injection site
Also, the body dissolves and absorbs the threads, which is why this procedure tends to offer the shortest-lasting results of any of the treatments listed here.
Anyone looking into surgical facelift alternatives needs to be realistic with their expectations. If they want a dramatic "look ten years younger" result, then they may want to consider looking into an endoscopic facelift or mini-facelift.
One type of mini-facelift, The Wave Lift, was exclusively designed and developed by Wave Plastic Surgery. We use this procedure to tackle early signs of aging in individuals' lower and midface regions. The Wave Lift provides outstanding results with minimal recovery time and scarring.
The Wave Lift is minimally invasive, can be performed under local anesthesia, and requires no sutures to be removed. The usual operative time is only one hour, and recovery time is typically one week. Individuals can look forward to results that will last up to five years.
Get Started Today with The Wave Lift
Give Wave Plastic Surgery a call today at 888-674-3001 to schedule a consultation with a plastic surgery expert and to learn more about The Wave Lift.