RHYTIDECTOMY in LA, SF and Orange County
As we age, gravity, sun damage and genetics affect all parts of the body and our faces are one of the first areas to show it. The effects of gravity often first appear in your late thirties, but become more apparent and prominent once you hit your forties and fifties. Wrinkles, lines, less tonality and sagging cheeks begin taking over your once firm and youthful face.
A good facelift with a certified plastic surgeon reverses the signs of aging, achieving a naturally youthful appearance and avoiding a "wind blown" look. For older patients, the facelift is still the most powerful procedure for providing long-lasting facial rejuvenation.
At Wave Plastic Surgery, we can help you achieve the youthful look you desire with a Facelift in Los Angeles, Orange County or San Francisco.
Subscribe to Receive Exclusive Email Specials
What Parts of My Face Does a Facelift Treat?
Facelift procedures only deal with the lower two thirds of the face and neck. The upper third of the face – including the eyelids – is part of a different region that may require additional facial plastic surgery procedures to correct.
Since aging affects skin laxity in the facial area as well as the underlying muscle, both need to be corrected. Simply tightening the skin or suspending the skin with threads or strings will not help achieve the look that you want.
Tightening and re-suspending the underlying muscle, and removing the excess skin will provide a natural, younger appearance. The goal of the facelift is to restore the various facial structures back to their normal anatomical position.
Your facelift procedure can help treat issues such as:
Supplementing your facelift with a brow lift and eyelid surgery can help rejuvenate the upper portion of your face for an even younger look.
How Does a Facelift Work?
At our certified outpatient surgery center in Los Angeles, California, your facelift will be performed either with general anesthesia or under IV sedation with local anesthesia.
A Wave plastic surgeon will make a careful incision starting within your hairline above the ear, traveling down in front of the ear, and then finishing behind the ear, tracing down to the hairline at the back of your neck. The skin is not lifted up much, but a layer of tissue called the SMAS/Platysma is elevated extensively. This is used to re-elevate the facial structures and reposition the tissues to its more youthful location. This method of the facelift procedure that our plastic surgeons use ensures a natural appearance.
After your facelift, you will be scheduled for several follow-up appointments to receive medications for minimizing swelling. We will provide you with specific care instructions, such as when it is safe to wash your hair and when. Most of your surgical incision lines will be well hidden beneath your hair and will progressively fade over time.
You will experience some temporary numbness and swelling after your procedure, but you should be ready to return to work and normal activity with a younger look in about two weeks.
Wave Plastic Surgery offers many types of facelifts to allow a wide variety of people to find a treatment that will help them achieve the specific look that they desire.  Wave's expertise and advancements in modern technology allows us to perform these procedures in a way that makes the incisions smaller, the scars less noticeable, and the healing process faster.
Whether you're looking for a small touch up on trouble spots, or a more extensive correction of your issues, we can guide you to the best available option to meet your goals.
Here are some of the types of facelifts available:
New Lift is a non-surgical procedure that uses NovaThread dissolvable threads that are injected into the dermis to stimulate collagen and lift underlying tissue. For those interested in returning to a youthful, healthy appearance, New Lift at WAVE offers patients results similar to a traditional face and neck lift with no incisions, no scars and no downtime.
The signs of aging happen to everyone, and the face is often one of the first places to be affected.  But looking younger is easier than you might think. Ideal candidates for Flash Lift are generally younger and don't have serious signs of aging like deep lines or folds. Patients with greater signs of aging are usually better suited with a more traditional facelift.
This is a revolutionary procedure that can minimize the signs of aging in the face and neck. The CureLift is exclusively available at WAVE Plastic Surgery and is a highly effective alternative to traditional facelifts.  Now is your chance to look young again, and the CureLift is a proven solution that will easily make you look 10 years younger.
The Wave Lift is a procedure exclusively developed and designed by Wave Plastic Surgery to address the early signs of age in the midface and lower face region without a formal face lift scar and recovery. Through our extensive experience with our face lift procedures, we have developed a truly minimal incision, minimal downtime procedure that gives a natural and definitive rejuvenation of the mid and lower face.
The area between your lower eyelids and your mouth is considered your mid-face. As you age, the effects of gravity, repeated muscle contraction, and lifestyle cause the skin, fat, and muscle to move downward. When this occurs, the cheeks begin to look saggy or flat, the lower eyelids become puffy or hollow, and circles begin to appear under the eyes. The lines between the nose and the corners of the mouth also deepen.
In some cases, when extraordinary anti-aging effects are desired, our plastic surgeons may recommend a Full Facelift and Neck lift.  This extensive treatment involves skin removal and contouring of the deeper tissues of the face and neck.  This technique is used to achieve extensive facial rejuvenation.
A BETTER FACELIFT AT WAVE PLASTIC SURGERY
All of our doctors perform the facelift procedure with a keen attention to detail. While other plastic surgery practices may often treat facelift surgery the same for each patient, we take into account each patient's specific situation and carefully listen to their goals and expectations to formulate a proper procedure plan.
There are numerous details and techniques that we adhere to when performing a facelift in order to ensure beautiful results. These are some of the examples that we consider with all of our facelift patients: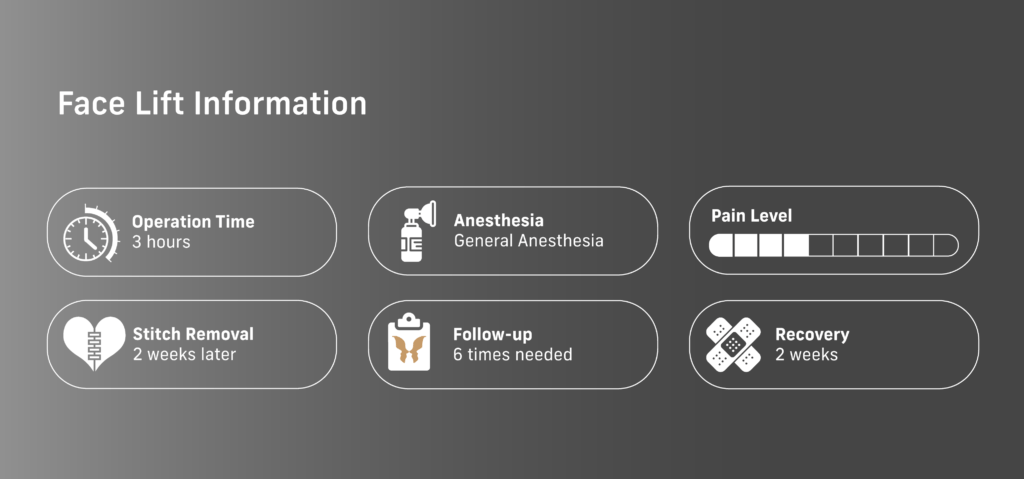 Get Your Facelift Consultation Today
Give us a call today to schedule your Facelift consultation with one of our plastic surgeons at Wave Plastic Surgery.
Frequently Asked Questions About FaceLifts

Give us a call today to schedule your Eyelid Surgery consultation with one of our plastic surgeons at Wave Plastic Surgery.
Related Services You May Be Interested In
By utilizing the finest, and in many cases rare ingredients, Valmont Cosmetics has created a range of products that are skin changing – and, perhaps life changing!
ZO® Products offers a complex combination of powerful over the counter products meant to bring you the healthiest skin possible.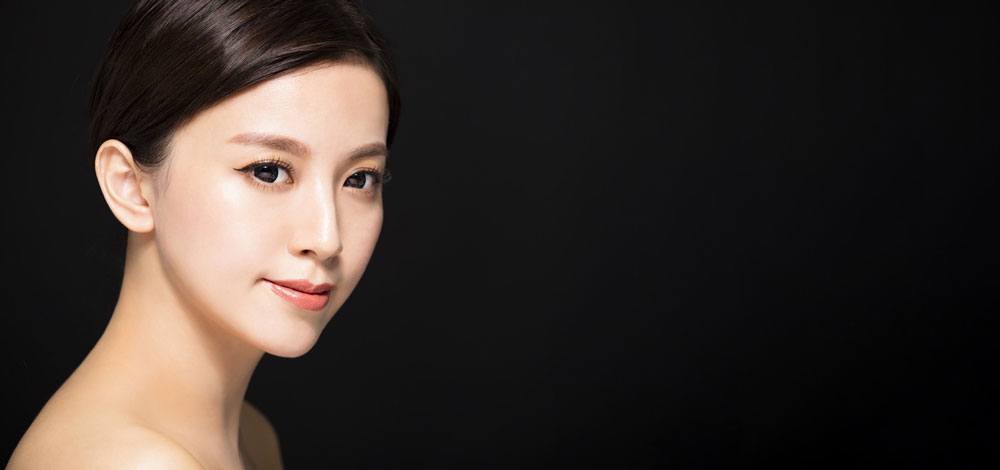 Unlike some other facial treatments that limit the scope in what they provide, the HydraFacial offers a complete treatment that includes a cleanse, exfoliation, and hydration of the skin.
While there are a number of facials out there, none of them even come close to a HydraFacial. Patients describe their HydraFacial experience as transformative, relaxing, and soothing. Honestly, once you've tried HydraFacial, it will be tough to go back to traditional facials.
Combining the power of radio frequency energy and microneedling, Morphues8 is able to deliver impressive results without the scars, downtime, and incisions typically found with surgery. The microneedling promotes collagen production by creating tiny punctures in the skin. This turns on the healing response from your body ramping up collagen production.