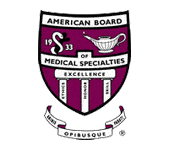 So you've decided to make a few improvements and the next step is selecting the best Plastic Surgeon for your surgery. First things first, do your research and choose a Board Certified Plastic Surgeon. You only have one body to live in for the rest of your life, so treat it right!
You may be wondering, what's the difference between an ASPS Member Board Certified Plastic Surgeon versus a regular Plastic Surgeon? An ASPS Member Board Certified Plastic Surgeon:
Is Board certified by the American Board of Plastic Surgery® (ABPS)
Has completed at least 6 years of surgical training after medical school with a minimum of 3 years of plastic surgery residency training
Passed comprehensive oral and written exams
Graduated from an accredited medical school
Completes continuing medical education, including patient safety, each year
Performs surgery in accredited, state-licensed, or Medicare-certified surgical facilities
Adheres to a strict Code of Ethics
Board Certified Plastic Surgeons must renew their Certification every 10 years. Maintenance of Certification in Plastic Surgery (MOC-PS®) is the Plastic Surgeon's commitment to ongoing professional development and assessment in line with other professional expectations and requirements within health care.
Professionalism
Verification of state medical license(s), hospital privileges, accreditation of non-hospital-based freestanding outpatient surgery centers, membership in one of the Board's sponsoring organizations, and peer review
Life-Long Learning and Self-Assessment
150 CME (Continued Medical Education) credits in the previous 3 years
Completion of one MOC-approved educational activity
Assessment of Knowledge, Judgement, and Skills
Improvement in Medical Practice
Completion of one Practice Assessment Module to review cases
Action Plan for Improvement
Review of benchmarking report of case data to compare to peers
All board certifications are not the same. A doctor that trains for a year in some form of surgery can be "certified" by the American Board of Cosmetic Surgery (ABCS), which has less stringent requirements. ABCS sounds very similar to ABPS, but The American Board of Plastic Surgery (ABPS) is the only board recognized by the strict requirements of the American Board of Medical Specialties (ABMS). A Plastic Surgeon that is Board Certified by an ABMS specialty board is an expert in a medical specialty by meeting the profession-driven standards and requirements of one (or more) of the 24 ABMS certifying boards.
Long story short, don't take a risk on the outcome of your plastic surgery results. Choose a Board Certified Plastic Surgeon and have peace of mind that you are in experienced and qualified hands.
Sources:
The American Society of Plastic Surgeons
The American Board of Plastic Surgery, Inc.
The American Board of Medical Specialties